Last updated on February 17th, 2015 at 11:38 pm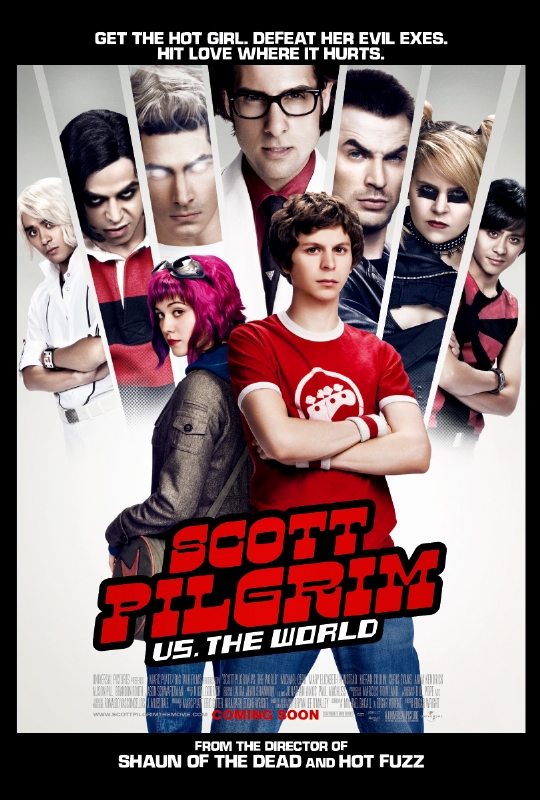 The next bright spot for geeky film lovers is Scott Pilgrim vs the World, Edgar Wright's adaptation of Bryan Lee O'Malley's fabulous comic book. Pretty much the entire cast will be coming to San Diego next weekend for Comic Con, and Universal has some other major plans brewing. You should follow the special Comic Con specific Twitter feed – @SPvsCC – for all the details. I bet there's something amazing happening.
In the meantime, Universal has released a new featurette from Edgar Wright's Scott Pilgrim vs. The World.  Called "A Look Inside," the featurette has a bit of new footage, but the best part is Wright talingk about the movie and comparing it to a musical. His explains when emotion gets too high in a musical, people break into song.  In Scott Pilgrim, people fight.  He also explains how the film starts in the real world but it shifts in tone once Michael Cera's character meets Ramona Flowers (Mary Elizabeth Winstead). The featurette also has a few other members of the cast.