Last updated on November 25th, 2014 at 04:38 pm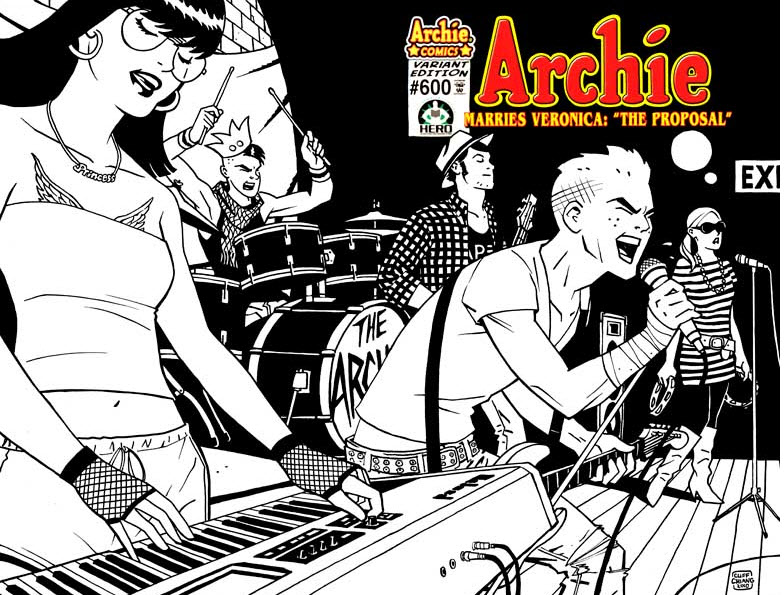 Cliff Chiang shares his cover for the Hero Initiative's newest cover project, which features artists drawing their own rendition of the cover to Archie #600. You can check out more covers and read more about the project here.
Is it just me or is this more than a little Love and Rockets influenced. Which is cool because Jaime Hernandez' Maggie strips were more than a little influenced by Dan DeCarlo's Archie comics.