Last updated on March 25th, 2012 at 07:58 pm
On DCU Blog The Source today, the Greg Horn variant cover to Green Lantern Corps #46 was revealed by Editor Adam Schlagman. The cover features a major new Black Lantern, the villain that started the cycle of mega-Crises in the DC Multiverse, and arguably the ultimate evil of the DCU.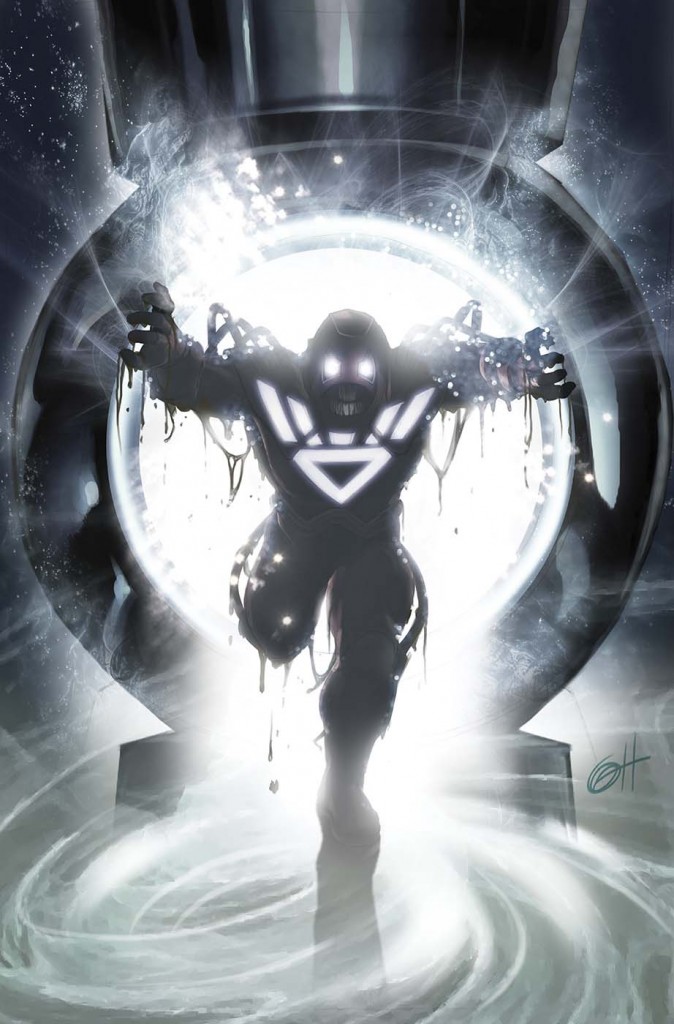 As Schlagman said, "Peter J. Tomasi & Patrick Gleason" found a way to "make things worse for our Emerald Warriors" by having the Anti-Monitor, the villain at the center of Crisis on Infinite Earths return with a black ring. Find out what new tricks this villain has up his sleeve with his new power ring in GLC #46.