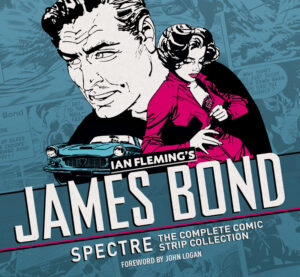 The daring James Bond is back, this time in a lavishly put-together collection celebrating the iconic SPECTRE storylines. Featuring 1. Thunderball 2. On Her Majesty's Secret Service 3. You Only Live Twice 4. The Spy Who Loved Me.
These fully restored and thrilling stories are based on the original Ian Fleming James Bond novels.
ISBN 9781785651557
11.2″ x 10.4″, 272 pages, hardcover
$39.95 USD
Order online: Amazon
Continue to eBabble for the complete review.