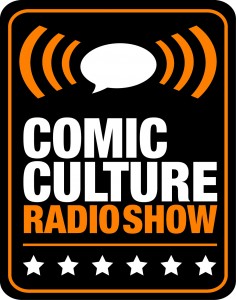 This week Comic Culture hosts Chris Owen and Walter Durajlija join producer Shekky to celebrate Valentine's Day.
Each of the boys wrote a poem and performed it on air. We encourage you to vote for who did the best job! Oh and feel free to post a poem of your own in the comments section.
So kick back, relax and enjoy this week's Comic Culture.
Oh, and please, please make sure you go out and support your local comic book shop.
Comic Culture is written by Walter Durajlija and engineered by Chris Owen.
Enjoy Comic Culture's February 10th 2016 Edition: