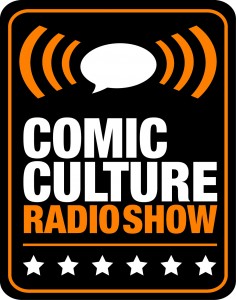 This week Comic Culture hosts Chris Owen and Walter Durajlija talk it up about comic book stuff.
The boys discuss Seattle's Emerald City Comic Con and how cons used to be much more distinctive in the past, where to sell your collection, the Black Panther the film and Walt tests Chris on his DC Bombshells covers.
So sit back, relax and enjoy this week's Comic Culture.
Oh, and please, please make sure you go out and support your local comic book shop.
Comic Culture is written by Walter Durajlija and engineered by Chris Owen.
Enjoy Comic Culture's March 7th 28th 2018 Edition: