Welcome to another fine installment of this where David and Jill pick out the cool stuff they're gonna order and by extension you should to! Feel free to chime in with your own picks!
Jill Picks :
Uncanny X-Force: The Apocalypse Solution HC pg marvel 100
If you haven't been picking up this title, you should be. It's a new team but the same old X-force, fighting a villain they all have a history with.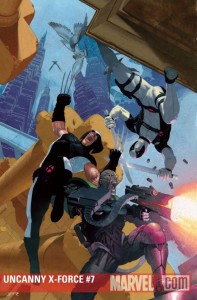 X-23 Vol 1: The Killing Dream HC pg marvel 100
At the moment I'm loving Wolverine and all of the characters related to him.  Marjorie Liu is doing a great job bringing this character into her own.
The Walking Dead Season 1 Blu-Ray pg 427
It may only be six episodes but this zombie epic is well worth it.  I'm hoping this will make waiting for season 2 a little less painful.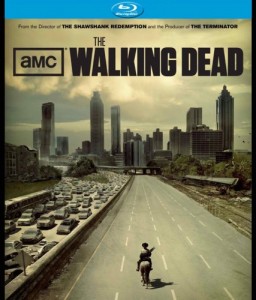 Marvel Minimates: Age of Apocalypse 4-pack pg 373
Minimates are an addiction right now and I can't say no to this 4 pack—Rogue, Cyclops, Magneto and Sunfire. I love Age of Apocalypse more than I probably should…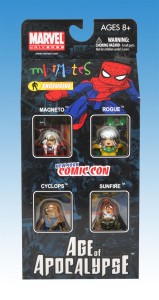 DC Comics Superhero Collection Magazine #81 Batwoman pg 332
The lead figure addiction is trying to surpass the minimate one…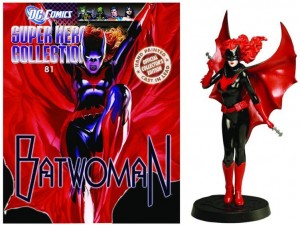 Just Why?
The Meowmorphosis by Franz Kafka & Cook Coleridge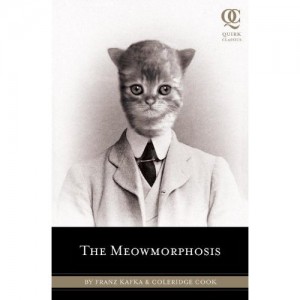 I'm over it.  Pride and Prejudice and Zombies was fun, Sense and Sensibility and Sea Monsters made me chuckle. Android Karenina was weird enough to at least make me look at it, but this is just…well, it's just stupid.  Stop putting cats in things that don't need cats!
David's picks:
Starcraft 2 Zeratul pg 138, 30 dollars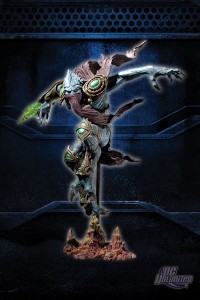 I'm a huge Starcraft Fan and well, this action figure just looks badass. Done in the same style of the World of Warcraft line, these look more like small scale statues with the huge amount of detail.
Knights of the Dinner Table Black Hands: 2012 pg 292, 3.99
The art in these comics are pretty bad so why do I read them? Because this series of books is about roleplaying game and does a great job of satirizing the RPG industry. It's been going on for a couple of years now and is still fun comfort reading. If you're a fan of D&D or rpgs games at all, you owe it to yourself to try this series out.
Hip Pocket Sleaze: The Lurid World of Vintage Adult Paperbacks page 338, 22.95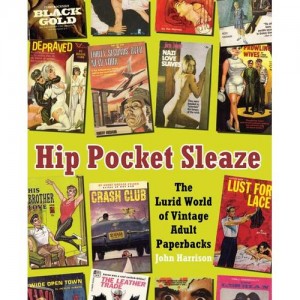 Pulp art is fantastic. Sleazy adult paperbacks art? Even better!. I love good girl and bad girl art, so this book is right up my alley. Yet I am hoping that it's not just 100% art and there will be good chunks of text talking about the rise and fall of these adult paperback. Judging by the description, looks like we will get a couple of interviews with creators.
Matchmaker T-Shirt, pg 347, 16.99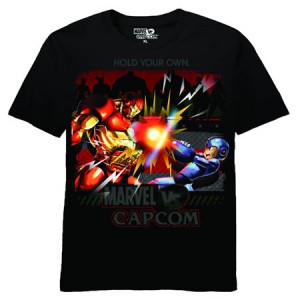 Iron Man versus Mega Man. This looks awesome and you need it. That is all.
Kotobukiya Supergirl & Invisible Woman, Pages 394-295, 59.99 each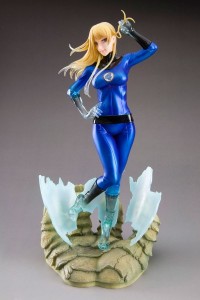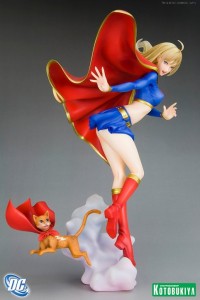 It seems like Kotobukiya is putting out some of the nicest statues around these days. While not cold-cast like the Bowen designs, these plastic statues look fantastic and are affordable. By continuing to have Shunya Yamashita do the character designs for these statues, they are ensuring that this line of products looks good. Unlike their recent Ame-Comi offerings which just look frigging terrible.