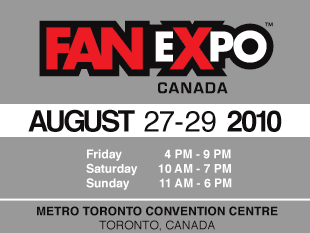 Ah it's Fan Expo time again. For those of you outside Ontario, Fan Expo is Toronto's largest convention. I've heard reports that overall it's the 3rd largest con in North America and after seeing the line ups last year, I'd be hard pressed to disagree.
I'm at a weird transition stage in my convention life. On one hand, I'm still a fan and despite what ever small gripes I might have with how Hobbystar may run their convention, I will give it to them that they do try and bring in what their customer's want year after year. New guests, bigger events and bigger news. And despite for a few fans I would like nothing more to drop kick into next week, everyone tends to be somewhat polite and friendly. Not sure if the line up you are looking at his for Brian Azzarello? Just ask one of the people sitting down. Looking for the best deals in back issues? Start a conversation in the line for Brian Azzarello, someone's sure to have an opinion or will tell you about a great deal they have found.
Note to the Hobbystar people, I will not actually drop kick anyone. Except maybe that one guy who smells of bad meat, looks like he has a hula hoop down his pants and buds in front of me every chance he gets! And quite frankly we all know he deserves it.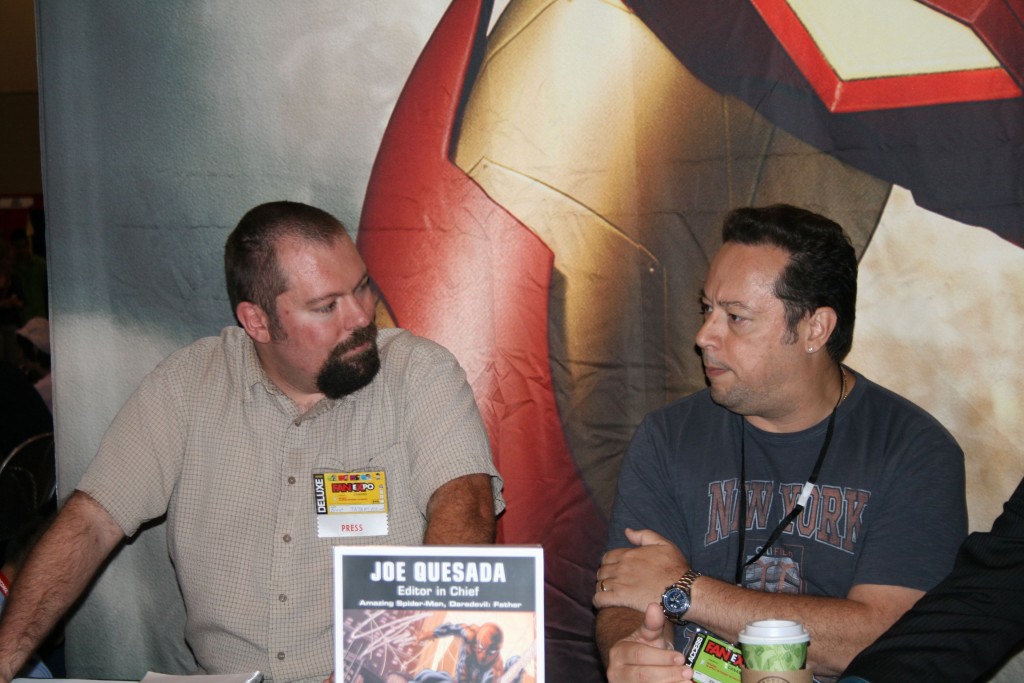 The community that gathers at Fan Expo on a whole is pretty interesting. You have nerds from all sides of nerdfandom (Trek, Star Wars, comics, horror, anime, video games) but very rarely is there open hostility between the sects. Unless you include that someone was a head of someone else and got the last ticket to meet Shatner, then it's down right war.
On the other side, I'm now kind of a professional attending the con. I go there to do interviews and try and make contacts. It's a little weird and a little different. I have to try and act like a pro even when I'm gushing inside to tell Darwyn Cooke how much I'm looking forward to The Outfit. My podcast is starting to get a bit of recognition too. My co-host Adam was recognized by voice alone last year which was both awesome and weird at the same time.
So what am I looking forward to?
Well due to a screw up, I'm only attending Sunday of the show. The rest of my Comic Book Daily colleagues like Pete, Shelly, Walter and pretty much everyone else will be there all weekend. You should look out for them and say hi…and bring them baked goods.
So for Sunday here's my plan.
Interviewing Kirby Krackle (confirmed)
Interviewing a celeb of some sort completely by accident.
Try to get Cooke to give me an early copy of The Outfit
Run from security after this attempt.
And the rest will be random mayhem. I may try and score one of the awesome toys that Hasbro's both has going…assuming there are any left. I also hope to talk with a few of the other podcasters there too that we met last year. We're kind of like the characters on the island of misfit toys, completely mismatched but we all have love for the community within the convention.
Except hula hoop butt.