I've been off for a few weeks. The lady and I are currently in the process of house hunting (like buying a house… I feel so grown up) and it's taking up a surprising amount of my time.  Since WonderCon, there have been stories that have come up that I would like to throw my two cents on… or is that in?
IDW's Judge Dredd
IDW has announced a slew of stuff in the past little while (including Mark Waid on a Rocketeer mini series which is a perfect idea) but the one that stuck out to me was the acquiring of the Judge Dredd license. I love Dredd. There's something about the character that has totally grabbed me since the minute I saw him in one of the grab bag comic packs in Sears. That being said, I'm a little surprised. While I understand the idea behind "deluxe" reprints (which I'm absolutely for), bringing out new material might be tricky. DC tried it once before with very limited results… although, if they were to do an anthology mini-series or two like The Rocketeer Adventures, it may work out well. HEY! I could even write one maybe with Cary Nord… or not
Cary Nord Signs Exclusive with Valiant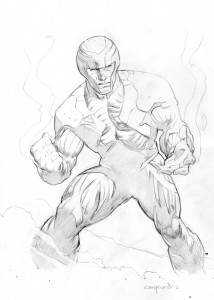 a
In an age where the Exclusive artists seems to be quickly falling by the wayside, the new version of Valiant are trying it out with Cary Nord who's best known for his run on Conan. In fact, Valiant seems to be the place where a lot currently-not-being-used talent seem to be ending up. In terms of business sense, it agree with them locking down a few writers and artists. Nord for example is a stellar artist who for whatever reason, hasn't really been used for a bit.  A book like X-O Manowar will really shine a spotlight on him if it does well and this way, Valiant can keep him on board for a while. I wouldn't be surprised if they do a few more of these by the time San Diego rolls around.  I'm curious to see if we'll get a BWS (Scottie Say: Barry Windsor-Smith) appearance at any point.
Youngblood Relaunch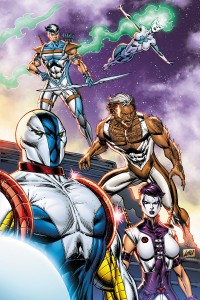 Has anyone ever counted the number of times Youngblood has relaunched? That being said at least they are sort of keeping with the original numbering and they've brought on screenwriter John McLaughlin (Black Swan and the upcoming Parker adaptation) as writer which is a very interesting choice given his film work. I've long made it known that I have a soft spot for these characters (I especially love Alan Moore's aborted work with them) so I'm always curious when I hear an update. That being said, maybe the rest of Image United can come out before I'm in a retirement home.
Quick Review – X-Men Anime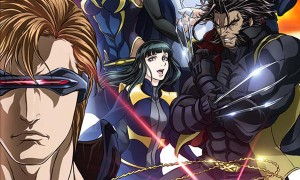 Finally got around to checking out this series thanks to Netflix. Half way through and I rather enjoy it: the voice dubbing is typical of most anime dubbing but on a whole I'm rather enjoying it. I love the fact that Armor is in it and in a weird way it kind of reminds me of Pryde of The X-Men… in a good way. Easily accessible, I love the animation style the used for it as well. Worth checking out.
Why Can't Comics Tap Into The Same Market As The Hunger Games?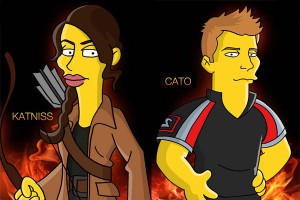 The other night I went and saw The Hunger Games and it was a fairly solid flick. But it got me thinking, why hasn't the comic industry been able to make a solid break into the same mainly female demographic as books like The Hunger Games or (urgh) Twilight? Before anyone gets annoyed, yes I'm well aware a fair amount of teenage women and women in general read comics; I live with one. I'm also aware that there are men who read the books as well (I'm probably going to give it a shot later this year… DON'T JUDGE ME) But here's a stat for you. By February of last year, the first Hunger Games novel had sold 800 000 copies. Think if a comic book got a percentage of that audience? Why hasn't the industry been able to do it? I'm curious to theories, leave them below.