I had the opportunity to read through the first chapter of the latest title from Hermes Press.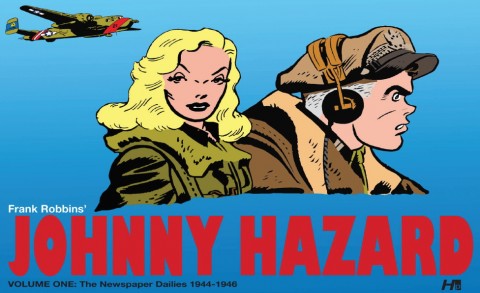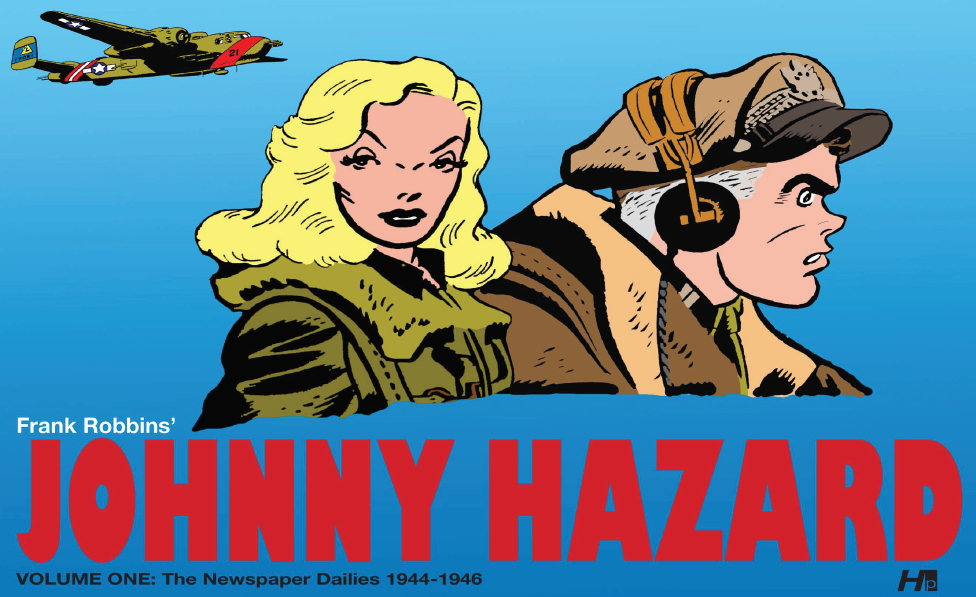 Frank Robbins' masterpiece, one of the all-time greatest action/adventure newspaper comic strips, Johnny Hazard, is back! When Johnny Hazard first saw newsprint it was near the end of the Second World War and the first story-line in the feature finds Johnny escaping from a German prisoner of war camp by stealing an enemy airplane. From there his adventures were packed with never ending action, Veronica Lake-esque women, and classic bad guys. Now you can see it all from the beginning, complimented by the work of one of the master artists of the comic strip medium, Frank Robbins. Reproduced entirely from original King Features press proofs.

Deluxe dustjacket with endleaves
$49.99 USD
ISBN #1-61345-004-8
laminated cover and heavy matte coated stock paper
9″ x 11.75″ x 1.5″, color
This one starts with a bang and keeps firing.  Robbins takes world events and wraps them into an action tale with a hero everyman.  Like the audience of 1944 this is my first look at Johnny Hazard and it's Frank Robbins in his prime; the inking is top notch.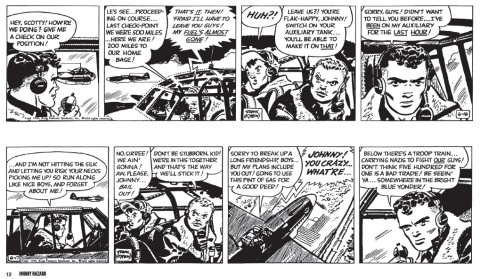 This volume collects the first two years of black and white daily strips.  My preview was a digital copy of the first nineteen pages so I can't speak of the book's fit and finish but the transfers, as you can see, are top notch.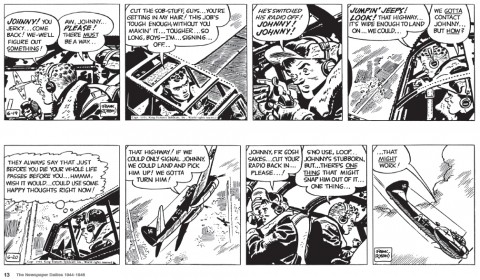 Look for Frank Robbins' Johnny Hazard Volume One: The Newspaper Dailies 1944-46 in comic shops December 7th, according to Diamond, and December 20th at bookstores.