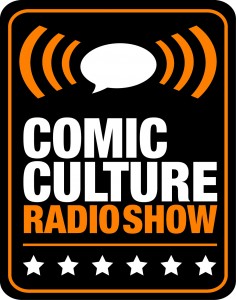 This week Comic Culture hosts Chris Owen and Walter Durajlija celebrate Valentine's Day.
In this show we read comic related romantic poems in our annual Poem Off, we also welcome special guests Kermit the Frog, Chewbacca, Christopher Walken and Sir Sean Connery. Oh and producer extraordinaire Shekky Feldstein is back and he has a doozy of a poem!
So sit back, relax and enjoy this week's Comic Culture.
Oh, and please, please make sure you go out and support your local comic book shop.
Comic Culture is written by Walter Durajlija and engineered by Chris Owen.
Enjoy Comic Culture's February 14th 2018 Edition: