I've been a fan of Javier Pulido's art since I came across it in Catwoman. He's very much a minimalistic artist in the vein of Toth or Mazzucchelli.
When he was announced as artists for the new Black Cat mini series I was pretty pumped. Well today on twitter Amazing Spider-Man editor Stephen Wacker shared some pages from the series.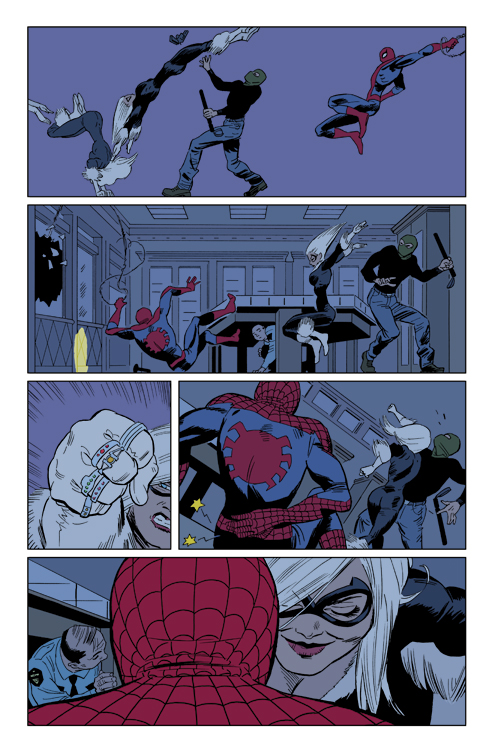 Check out those great colors by Matt Hollinsworth… gorgeous!