Market Trends –  2009 in review and looking ahead to 2010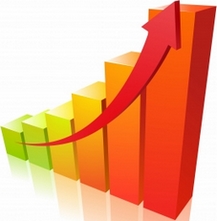 The high end back issue comic book market felt no ill effects from this year's recession. Record prices were reported almost weekly. High profile finds like the Mound City collection injected some excitement into an already excited market. Silver Age comic books in high grade were the most exciting comics to watch. Unexplainable and sometimes unfathomable amounts were being paid for the highest graded copies of even common Silver Age run books. Golden Age comics experienced a bit of a resurgence in value as people who couldn't stand the heat in the Silver Age kitchen discovered great value in solid Golden Age issues. The Bronze Age market was stable but not spectacular while success in the Modern Age came down to who can bring their comic to market first.
 Relative high grade became even more important as the year progressed. Record prices were not dictated by grade relative to a 10.0 but rather by grade relative to others available. For some comic books a 7.5 was enough to set double digit multiples of guide if there were no better copies available. Looking forward to 2010, the relative grade will continue to be the most important factor in determining market value though many investors will be hurt as more and better copies eventually hit the CGC census. We'll need at least a 5 years before we can buy based on grade with even a reasonable amount of confidence using census information.
 A trip to any of the major North American Comic Conventions this year would have shown you that non-graded comic books continued to be collected at very healthy levels. Most comics are traded ungraded and it's easy to forget this fact with all the press that high profile graded comic sales have been getting and will continue to get. Quality ungraded Golden and Silver Age comics will get harder and harder to find as they slowly continue to get graded or absorbed into collections.
 The coming year will most certainly provide us with exciting new record prices for many comic books. I think there's even a good chance we'll see the first $1,000,000 comic book sale.
 Walter Durajlija is an Overstreet Advisor and Shuster Award winner. He owns Big B Comics in Hamilton, Ontario, Canada