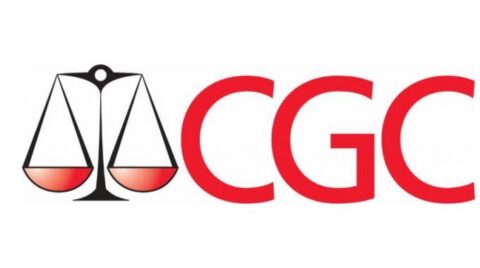 About a month ago I was getting the sense that the ragging bull comic market was levelling off and in places even retreating. Looking around today I'm still seeing impressive price after impressive price come in. I don't think the buyers out there got the memo that things were slowing down. I remember years ago coming up with the realization that one should never bet against comics. Comics have dipped many times over the past 25 years but they've always roared back. I've been guilty of not trusting my own advice and inactively sitting out these past few market corrections, the last one being just after the Avengers End Game movie left everyone wondering what was next, then Covid hit!
It's all quite impressive. So impressive that some very big money is entering the game. I read with interest the story of CGC's parent company Certified Collectibles Group being bought into by an investment group led by Blackstone Tactical Opportunities, they valued CGC's parent company at 500M. I also read that much of the current ownership will retain a minority share and keep running the place.
So the premiere comic grading company gets bought out for huge bucks by a large investment firm? Does this bode well for the future of comic collecting and investing? Why would you shell out all that quid if you weren't sold on the future of collectibles (CCS does not just grade comics). What interests me is what this company could do to promote the demand side of the equation? Demand seems to have organically grown up until recently, can a big investment firm like this go out and sell the merits of owning graded comics? I smell comic-based derivatives coming soon.
Will Blackstone go the way of the PSA card grading company and acquire an auction house as well (PSA parent company bought into Goldin Card Auctions)? Would there be a conflict of interest then? Interesting times ahead for sure.
We've been doing our part in supplying the market with quality graded comics, our eBay auction under our internationalcollectiblesexchange banner had a strong week capped off last night with a nice sale of a CGC 7.5 White Pages copy of Marvel Spotlight #2 featuring the first appearance of Werewolf by Night. I love this book and find it still way undervalued compared to its much more expensive cousin Marvel Spotlight #5. Our copy sold for $861.99 which was well ahead of the 90-day average and just below the last sale of $886.00. Advantage Buyer.