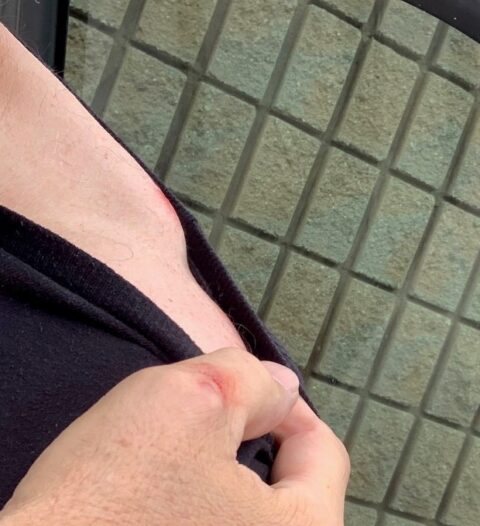 I was cycling and took a nice spill on a hairpin turn this past Saturday and popped my clavicle out at the ligament. To make things worse I tore a muscle in my chest during the fall which is making it hard to sleep! Gah. The takeaways here are that I'm not 25 anymore and my wife thinks I'm an idiot.
Last reminder that tonight we are finishing up our 1st Annual Canadiana auction on our internationalcollectiblesexchange eBay handle. Don't wait on these things, they are not the common items you see up all the time, some of them very rarely ever come to auction. It's a nice mix of art, resource material, comics from various eras and even some tees, good luck if you are bidding on any of the items. And remember a nice chunk of the proceeds will go towards the 80th Anniversary commemoration projects best summarized here.
I was talking with Ivan Kocmarek about this event and we both agree that the Canadiana Auction should be an annual event at the very least, perhaps even bi-annually if we can make it happen. This one was a bit of a last-minute commitment and I wasn't happy we could not hit the 100 item plateau. Buoyed by the warm reception this one has received we are motivated to make the next one that much better.
Business at Big B Comics has been super strong since we've been allowed to open our doors. The 15% capacity is going up to 25% on June 30th and that will be a welcome event as we had lines forming all day this past Saturday, props to all those store supporters for their patience and understanding. Nothing beats foot traffic inside the shop, our store is just crammed with neat things in every nook and cranny and people always seem to find an item or two extra to enjoy, something that just cannot happen online.
I think we're starting to win the battle of getting books posted onto the Big B Vintage page, we're up past 14 pages now and we're adding more and more each week, finally! Our stock on the International Collectibles Exchange (I.C.E.) is getting back up to respectable levels too as we are approaching 400 quality CGC graded comics (we had it down around 180 in early May). I'm aiming for 500 plus on I.C.E. as I've been buying aggressively lately. I also want at least 25 pages full of raw vintage comics on the Big B Vintage page.
Our regular weekly internationalcollectiblesexchange auction on eBay posted some strong results again last night. I'd like to focus on a personal favourite, a nice Off White pages Fantastic Four #49 graded at CGC 5.0 sold for $1,567 which is a bit below the 90-day average but it did soundly beat the last sale recorded on GPA of $1,452. The Silver Surfer is huge now and will continue to gain in importance, here we have the Surfer's first cover appearance embedded in one of the most prized story arcs in comic history, the Galactus Trilogy of Fantastic Four #48-50. Advantage buyer.