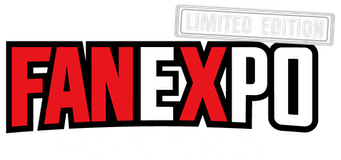 Last week I was asked if I was setting up at Fan Expo Limited Edition in Toronto and I didn't have an answer. The three-day show runs October 22 – 24, 2021 and I have no idea if I'm going to do it or not. I'm certain that I won't go with the large usual set up but I'm still considering going with a one or two table set up to promote our I.C.E. consignment website. Big B Comics has set up at every single Fan Expo, 25 years straight, we even got some plaque for being one of the few setups there from the very beginning.
Fan Expo is Canada's biggest comic book event and if I want to be a player in the Canadian collecting scene I know I must go, still I'm considering running the gauntlet and holding out until next spring. The things I worry most about are whether people will show up to such a large crowded event, whether buyers will come to buy now that they are used to buying their books online, whether it's safe to go for our crew considering things are not where we all want them to be with the pandemic, whether I'll even have the time to get properly ready for the show when I can't even bring enough books to market in the avenues I already have established, namely the I.C.E. website, our eBay auctions, the Vintage Comics page on bigbcomics.com and the showcases and bins at the back of the shop, now add a Con!
I'll have to figure this all out soon as I won't be able to straddle the fence for too long. We as a company need a focused direction where we know what is coming and we do our best to prepare for it. What I do know is that there is some sort of relationship change happening between me and the cons, the change may end up being very minor or it could be drastic, it's too early to say but like I said above, I have to figure this out quickly.
Last night we produced some great results on our internationalcollectiblesexchange eBay auctions. I was especially pleased with our performance on a CGC 6.0 X-Men #12, the book sold for $1,725 beating the last GPA sale and the 90 day GPA average. X-Men #12 at a CGC 6.0 is a rare treat and this book has nothing but room to grow in value, advantage buyer.
We've been putting up lighter than usual weekly auctions over the summer but we've landed a couple of big consignors who want to run their raw books through our eBay auctions ASAP so look for some juicy stuff coming soon.