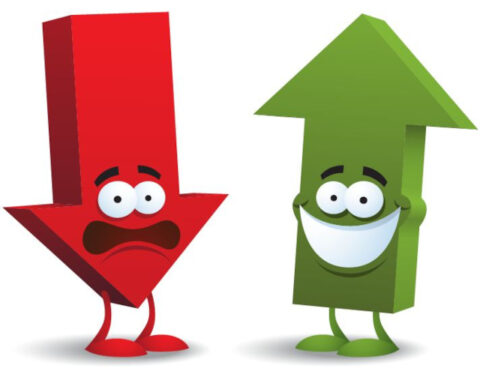 I've been dealing in a lot of books lately, both CGC and raw copies and so I've been jumping onto GPA quite a bit to read the tea leaves. One big trend I have noticed is the lack of a big trend. Book prices are all over the place! You get last sales at 60% of 90-day averages, you get last sales 170% over 90-day averages, you get consistent math when looking at price ratios for say 4.0s, 5.0s and 6.0s but then a 5.5 will be above the 6.0 and the 4.5 will be below the 4.0 etc.
How you look at these numbers obviously depends on whether you are buying or selling, a seller will try to ignore the most recent low sale as a one-off and conversely the buyer will do the same for the most recent high sale. Often times I'm stuck in the middle as I have to try and help consignors set prices to list on ICE (International Comic Exchange). My duty is to the consignor and I have to try and balance getting them a relatively quick sale for as close to the top of the market as I can. Setting prices is a lot easier when the market is generally moving in one direction, be it a gradual trend down or a trend upward. Lately its been hard to set prices as prices really are all over the place.
Markets like this are tricky but they can creative some opportunities. It always comes back to whether you are going to bet with comics or against them. Comic book values have always moved forward over the long run despite often abrupt setbacks. I'm obviously all in when it comes to comic investing so I say buy all day if a nice key issue seems to be softening up with a little panic selling happening to accelerate the price drop. I try to rely on my "feel" for the book, what is its historic position in the market, what does it bring to the table, will those things it brings still matter in say, a few years, is the price drop due to some negative news on the characters, etc. If things don't make sense as to why the value is dropping then I'll pick it up. As I mentioned above, I'm bullish on the long term trend for graded comics, I think we still have plenty of good gains ahead.
Speaking of auctions, our weekly internationalcollectiblesexchange eBay auction closed last night with some great results. Our very nice CGC 9.0 White Page copy of Amazing Spider-Man #121 closed at $951, just slightly below the last recorded sale of $1000. The Spidey "Death Issues" are beyond iconic and are staples of the collecting hobby, I nice high-grade white pager for less than $1000 is advantage buyer.