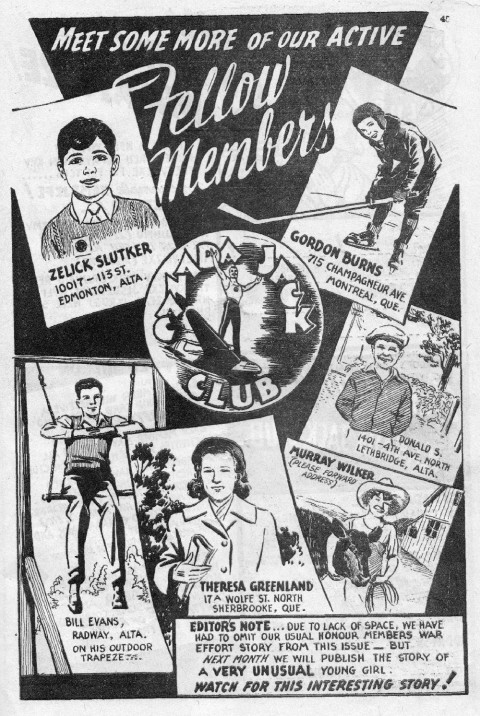 The last of the Big Four WECA publishing companies to come on the scene was Educational Projects out of Montreal. The first WECA books appeared on the West Coast and Toronto through Maple Leaf Publications and Anglo-American Publications respectively in March of 1941. Bell Features, the most prolific and successful of the lot came along in September of that year and soon swallowed up Adrian Dingle's fledgling Hillborough Studio production by early 1942, both again out of Toronto. Educational Projects was the late comer, arriving in October of 1942. It was the more refined, younger sibling of the others, choosing to concentrate only on factual, biographic, and historical material, that was until George M. Rae convinced the men in charge to introduce a single fictional and patriotic (remember there was World War going on) character called Canada Jack into their staid repertoire. This happened in the 5th issue of their central title Canadian Heroes which came out in March of 1943 and ran until the end of the title with Vol. 5 No. 6 in October of 1945.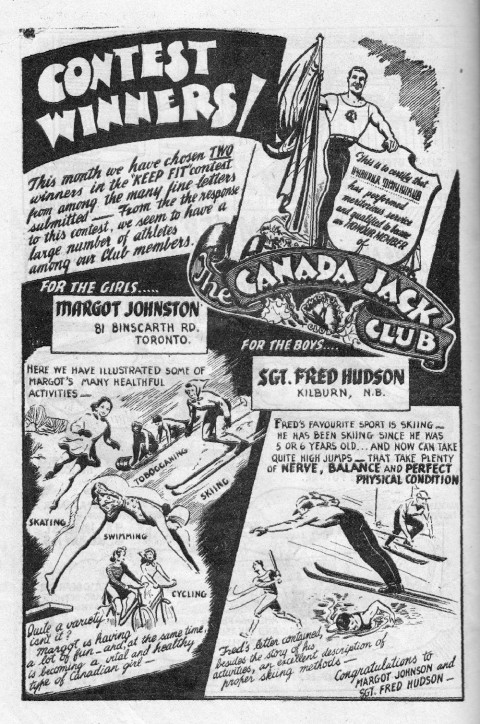 Canada Jack was an expert gymnast and acrobat at the peak of human strength and ability. His "uniform" consisted of a tank top undershirt with small crest in the centre of the chest and a set of stretch, gymnastics pants with a yellow stripe down the sides. A year before Bell Features had come up with the idea of starting a network of young readers that could be engaged int the war effort by forming the Active Jim Club (to accompany its "Active Jim" feature) in Active Comics No. 3 (April 1942). Canada Jack quickly became popular enough to take on a similar project out of Montreal with the Canada Jack Club. He became popular enough to start the Canada Jack Club which was a network of readers who participated in war effort activities.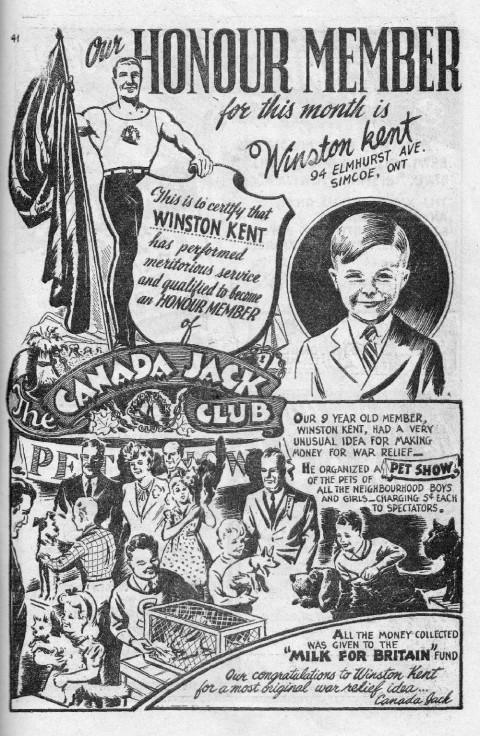 As you can see from the pages displayed here, The Canada Jack Club gained immense popularity and probably outstripped The Active Jim Club with its legion of young patriots across the nation, and this is what is so precisely interesting about these pages. They outdo the "Contest Winner" pages in the Bell Features books, because we have, not only lists of names and locations of actual kids from across the breadth of our nation and our backyard communities, but also the recognition of these individuals in caricature form as well. Maybe you can spot a grandparent or great uncle somewhere among these names.