Now that 2011 is in the books, it's time to look forward to what's coming up in the world of comics. Some of these things are confirmed, some are rumor some are just speculation on my part.
The Return of Shaolin Cowboy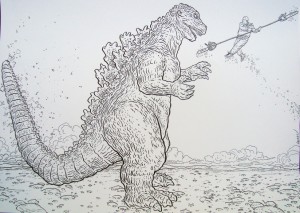 Last year, Geof Darrow mentioned at Toronto Comic-Con (The Fan Expo one) that Shaolin Cowboy was returning via Dark Horse Comics sometime soon.  After a few illustrations in DHP, it sounds like the series may return this early summer with the possibility of the Andrew Vachss penned pulp novel towards the end of the summer. It'll be great to see Geof do a longer form story again. Not to mention the art… the drool has already started…
Batman: Death By Design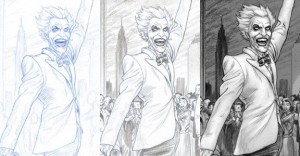 We got a look at the art this week but I have to admit, I'm very curious as to the actual Chip Kidd's story which involves the building of Gotham as well as the building of Batman and The Joker. It's an interesting premise and the art take on the Joker seems like such a nice departure from what we've seen over the past few years that I really want to see more.
Watchmen Prequel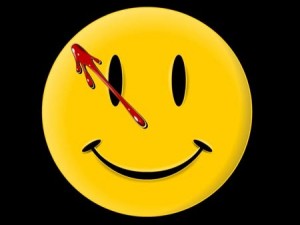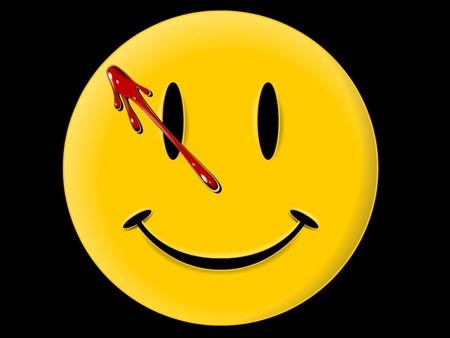 Well Bleeding Cool pretty much confirmed its existence by posting art and then having to take it down due to DC's legal department and while I am hesitant to say that I am personally looking forward to it (I keep waffling), I will admit that the current talent that appears to be involved is pretty stellar. I love the idea of the father and son Kubert team up on Nite-Owl.
DC's 52 Going Into Overtime
It's weird. When starting this column, I was thinking "Hey, what about that mysterious woman in all those 52 book?" when suddenly a piece of art appears on their site as well as her name, Pandora. While I am still a bit skeptical that we won't find out that the new 52 is just another alternate Earth (It's DC's back door), I do like a lot of the moves DC has made to make the universe seem different including the Daemonites. Before the launch, I had written off a majority of the Wildstorm universe as dead but I have become amazed at how much of it has been integrated. I think the summer will ramp up the intrigue a bit more but hopefully not a huge crossover yet. I think DC should hold off on that for a few years.
Marvel's Got Something Up Their Sleeve…
Marvel hasn't made any big announcements for quite some time. Sure there's been a few crossovers and stuff like that announced but I keep getting this feeling that they are sitting on something big. Like counter attacking the Watchman prequel perhaps. But what could their surprise be? Marvelman is a favorite but I think it's lost its oomph in terms of announcements. Deaths aren't big either so I'm betting on a big creator of some sort. Maybe someone from outside of comics.
The Avengers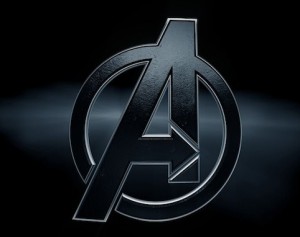 Have to admit it, completely looking forward to this film. I guess it's due to the build for it which has been so well done and I am a rather big fan of Mr. Whedon's. We've seen what he can do (in terms of film) with his own universe (Serenity), it'll be interesting to see what he can do with the Marvel one… outside of comics I mean…cause his run on X-Men was pretty awesome.
Fan Expo
It's weird to be looking forward to an event that I've often had complaints about but to be honest I had so much fun last year that I'm looking forward to it.  I'm very curious who Hobbystar is lining up in terms of comic guests this year. I have no idea what so ever but I'd like to think my past suggestions may come into play.
And Hobbystar, I'm more then open to host panels again this year. I had one of the most talked about panels last year in the FF workshop… just saying.