Points of interest from the comics interweb; I sort the chaff so you only get the wheat.
DC announced Batman: Earth One is on for 2012, courtesy of Geoff Johns and Gary Frank. As well Newsarama has an interview with Frank.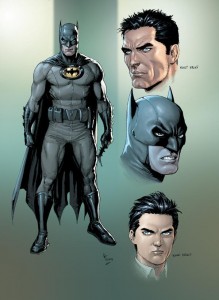 "Gary and I are tackling BATMAN from the beginning, before he knows what he's doing and with a very different ultimate goal in mind," said Johns. "He's never left Gotham. And our Gotham and the people in it are very gray. Our heroes unlikely. Our villains hidden. Our story is only beginning with volume one."
"It's essentially the first piece of the jigsaw," said Frank. "He's not the Batman people know, but he might be one day. He's certainly not yet a superhero. The fun is to watch him piece the persona together drawing on his experiences and the influences of those around him and, at this stage, the idea of becoming a 'superhero' hasn't even entered his head."
The Royal Mail in the U.K. is releasing stamps based on British comics.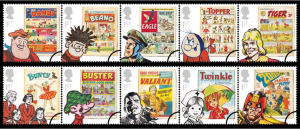 On March 20th the Royal Mail are to issue a set of commemorative stamps on the theme of British comics. Very nice looking designs too, each featuring a different cover with a head shot of a character related to that comic in the foreground.
The comics featured are: The Dandy (with Desperate Dan), The Beano (Dennis the Menace), Eagle (Dan Dare), Topper (Beryl the Peril), Tiger (Roy of the Rovers), Bunty (The Four Marys), Buster (Hugh McNeill version of Buster), Valiant (The Steel Claw), Twinkle (Twinkle), and 2000AD (Judge Dredd).
A look at Akahon, a relatively unknown type of manga.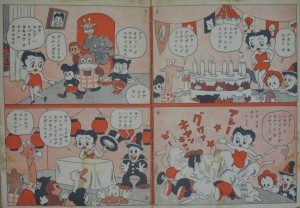 What is an akahon? The name literally translates "red book," an Edo-period name for children's books distinguished by their red covers, revived in the Meiji period for various sorts of adventure and comic fiction aimed at youth, and then associated most strongly with certain types of manga after the 1930s.
One last thing is typical of akahon: laxness regarding copyright. Cover art was recycled without permission. Characters were freely swiped from popular manga and animation. And foreign stars were just as subject to cameo.
An interview with Michel Gagné about his upcoming book Young Romance: The Best Of Simon & Kirby's Romance Comics.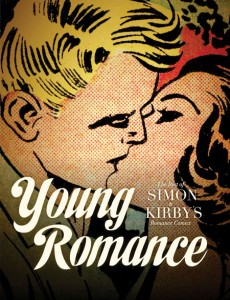 As for the material itself, I love the fact that there is no action and that everything is in the acting and the staging. Kirby was a natural born visual storyteller, and his talent is certainly on display here. You could teach a class on comic book storytelling using the "Young Romance" stories as examples. I'm not a romance comic buff per se, but I have to admit, this stuff is not only captivating, it is definitely worth preserving.
Steve Rude is giving away digital copies of Nexus Greatest Hits via Comixology.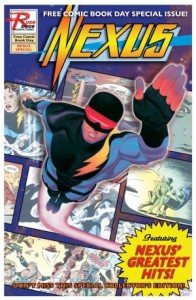 "Space Opera," the four-part Nexus story beginning in July, is an ideal jumping-on spot for new readers. Deftly combining back story with Nexus' present, Baron and Rude take the readers into the heart of ageless human drama and conflict. Cataclysmic events will forever change the Nexus universe; Major characters will die; New characters will emerge. Nexus is one of the most honored comic books of all time and this new adventure will thrust Nexus to the forefront of graphic literature! Just keep telling yourself: it's only a comic book.
The Webcomic Overlook has a nice history, or would that be herstory, of The Phantom Lady.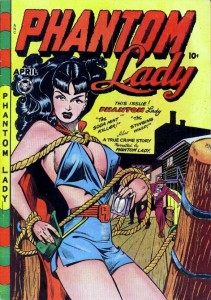 Now, having felt the adrenalin rush of high adventure, she decided to don a banana yellow bathing suit and a clashing green cape to fight evil. And sometimes she wore a mask, which I personally find to be quite fetching and appropriate considering her call sign.
She also had a snappy invention: something originally called a "Black Lantern" (no relation to the latter day zombifiers in DC's Blackest Day) which would cast darkness the same way a flashlight cast brightness.