Well with convention season in full swing, I thought it was time for a look into the crystal ball and take a look and see what we may have in store for the future.
Before we begin, these predictions are based on theories, a bit of evidence and some detective work. NOTHING I am predicting has been confirmed by anyone nor do I have the inside track on any info.

New Marvel Editor in Chief?
As we all know, Joe Quesada got a well deserved promotion. How in the name of God will Joe do this and the EiC gig? I am going to guess and say he doesn't. I am going to bet that Joe will step down (or side step maybe?) by the end of convention season or a new EiC type position will be created for another person or persons (similar to DC's set up) to handle the day to day with Joe having heavy oversight. But who?
Bendis Gets A New Job
It only makes sense at this point. Bendis is pretty much the voice of Marvel in many ways. Very creative, if someone from the creative side of things fills Joe's enormous shoes, Brian Michael Bendis would be the guy. Now that being said, he doesn't have a lot of experience in editorial. What could solve this problem? My full prediction connected to my EiC prediction is the following. I think Quesada will semi side step. He's pretty much already admit to it in a recent interview with Comic Book Resources. I think a new creative head team will be announced to shepherd Marvel with Quesada overseeing the entire thing. The new "EiC" team will be Bendis, Axel Alonso, and Tom Brevoort and possibly an artist.
Vertigo Characters back in play in the DCU? I smell a crossover…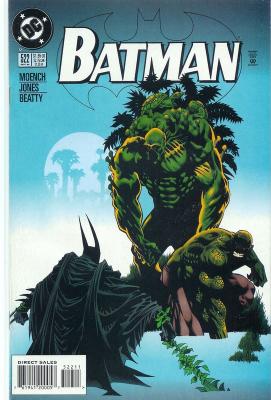 It was recently revealed that certain Vertigo characters are now allowed to roam the DCU proper. The characters in question seem to be the characters that started in the DCU like Swamp Thing, Constantine, Black Orchid, Shade, etc. So now worries we won't see a flashback story of Agent Graves walking up to a young Bruce Wayne offering him a briefcase…although that would make an interesting Elseworld…but I digress. Apparently part of this meant that a new Vertigo Swamp Thing series was shelved. There were scripts done, kill fees given so why would DC shell out this money? Someone came up with something that the powers that be thought was good enough to justify it. I'm betting on a small crossover involving the magic characters of the DCU interacting with the Vertigo characters… or at least Swamp Thing. And I bet Johns is writing it…or at least I hope he is. If you've read the column, you know I've been dying Geoff Johns to do something different so taking Swamp Thing out for a run would fall in that category. If they were smart, this would be a perfect project for Halloween.
Marvelman announcement
Like you don't already know it's coming. But what's the announcement going to be? Sadly I think we're just going to get more news about reprinting the Moore/Gaiman runs. We may get a tease about the completion of Gaiman's run but it will be more or less said "It'll come out when it's ready"…that's if we even get that but reprint news is a sure bet.
Someone will be using The Shadow
"]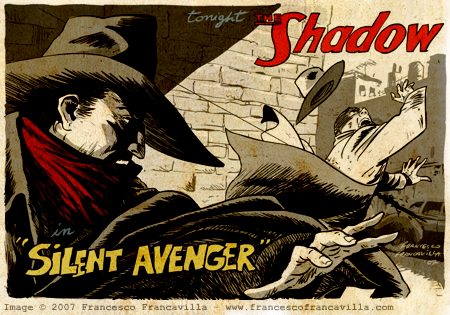 In an attempt to garner some readers with a "big" announcement, a comic book company will announce the return of The Shadow to the comic book page. The question is who? DC would be a safe bet or at least they've got to be wanting the rights as the character would fit in perfectly with First Wave (Pete DeCourcy thinks they already have the rights and are planting hints in the series*) but Dynamite would also make a great home for the character.
An Author Will Make His Comic Book Debut
I know, I know, this is pretty vague. Honestly I couldn't tell you who or with what company but every summer we get another "traditional" author coming over and doing a comic. Someone will announce it, the question is, which author. Personally? I'd love to see William Gibson give it a shot and I would love to see Andrew Vachss return to comics or maybe an adaption. Someone could do justice to the Burke books in comic form.
So get your score cards out, I'll take a look at this a few weeks into September and see how I did. And feel free to post your predictions below.
*Ed. Note: I'm serious when I say that a Golden Tree would have 'bitter fruit' – am I right?