Points of interest from the comics interweb; I sort the chaff so you get the wheat. Chaff, wheat, you know the drill.
[quote]What's new to Walt these days is not knowing what he can and can't talk about. But he's not too worried about spoiling things, because even he doesn't know what's coming up. That's on the writer, he says.
Simonson hasn't drawn a monthly comic for about 10 years, since Orion for DC Comics. But he's been doing more work than ever lately, and so far he's having fun being back on the "freelance trail", but we should check back with him in a few weeks to be sure.
Other than a big splash page with Thor that he can't wait to get started on, we don't know much about what's coming up in these issue, but rest assured it will be rendered by one of the greatest artists comics have seen, and the team is entirely thrilled about what they're producing.[/quote]
A nice preview of The Shade issue 4 by Robinson, Cooke and Bone.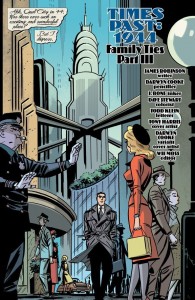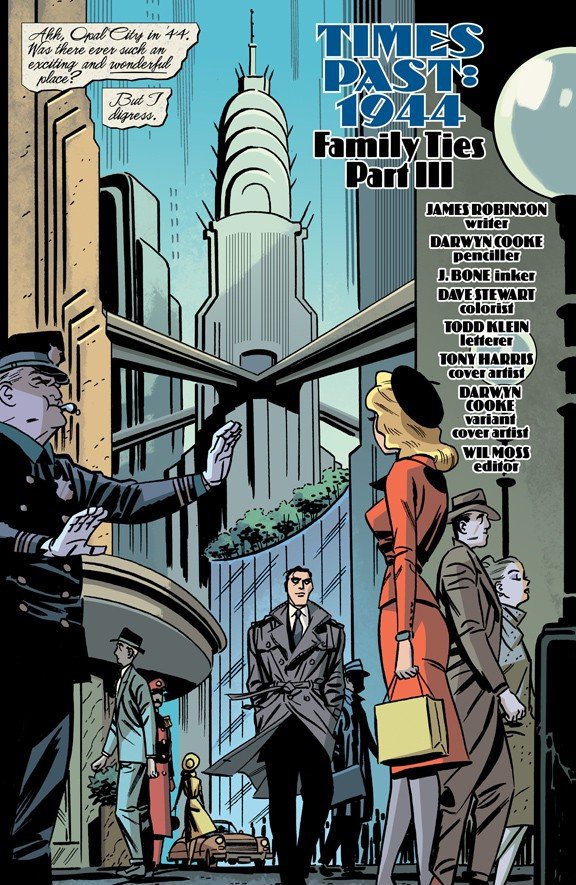 Detective Comics will have its own ten page backup feature about Two-Face.
[quote]DETECTIVE COMICS #8 will feature the first in a multi-part series of back-up stories following Harvey Dent and his villainous alter ego, Two-Face. Written by Tony S. Daniel (writer/artist of DETECTIVE COMICS) and drawn by Szymon Kudranski, the 10-page stories will offer a unique look into Dent's secret past and an in-depth examination of the monster he's become. Daniel and Kudranski collaborated previously on "Russian Roulette," the one-shot back-up in DETECTIVE COMICS #5, which was released last week.[/quote]
Drew Friedman has a nice look at the comedy movie posters of Frank Frazetta. Who knew?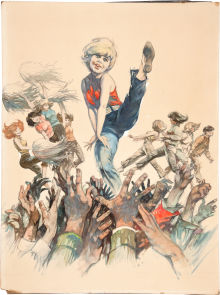 [quote]A terrific article by artist William Stout, "The Movie Poster Art of Frank Frazetta" appeared in the Bill Spicer/Mark Evanier edited Fanfare magazine in 1978, and seeing it is when I first realized FF had created so many fun, wild, action packed film comedy posters (alas, all the posters in Fanfare were printed in B&W). So here are all of the film comedy posters he created between 1965-74, in full color, as well as a few extra rare pieces. By the seventies, FF basically was creating art for himself, not needing or wanting to take on assignments aside from every now and then. FF also created poster images for several seventies fantasy/horror films, and later a Clint Eastwood film ("The Gauntlet") but I'm only including his movie comedy work here.
Oh, and once again, overall, as in so many other cases, the posters are of course FAR better than the actual films.[/quote]
iFanboy has a great coverage piece (mostly in pictures) about Faith Erin Hicks and her career so far.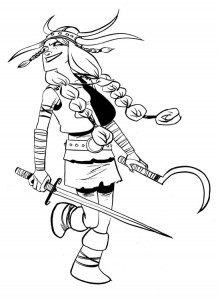 [quote]Cartoonist Faith Erin Hicks came into comics as an enterprising young webcomic artist with a five-year long series called Demonology 101 around the turn of the century. It quickly made her name in the webcomics community, and she followed that up with a series of shorter works also online. In 2007, comic publishers began to take notice and SLG published her insider's guide to the zombie apocalypse, Zombies Calling, in 2007. The writer/artist followed that up with the girls' school comic War At Ellsmere before being snapped up by juggernaut publishing imprint First Second. There she entered the third phase of her career, at first drawing someone else's story in Brain Camp before returning to writing her own material in Friends With Boys.[/quote]
Fantagraphics has a video and PDF preview up for Is That All There Is? by Joost Swarte.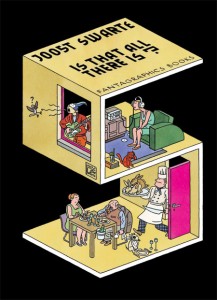 [quote]By appropriating and subverting Tintin creator Hergé's classic "clear line" style, Joost Swarte revitalized European alternative comics in the 1970s with a series of satirical, musically elegant, supremely beautifully drawn short stories — often featuring his innocent, magnificently-quiffed Jopo de Pojo, or his orotund scientist character, Anton Makassar.[/quote]
Fan Expo Canada has sent out more information on Toronto Comicon, March 10-11. Guests include George Perez, Mark Bagley and Paolo Rivera.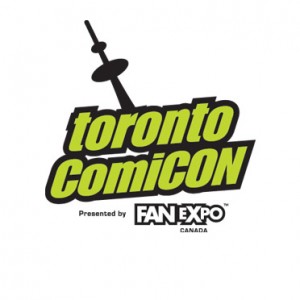 [quote]Located in the South Building of the Metro Toronto Convention Centre, the show will be boasting unique exhibitors, presentations, workshops and many celebrity guests. Don't miss out on spring's #1 community event in Toronto![/quote]