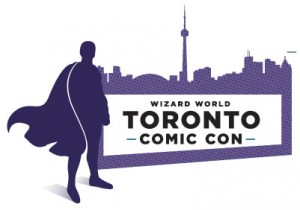 It was a long and tiring weekend. (Con weekends universally are.)
Most of Saturday was spent lining up a number of interviews and getting some contact information. I managed to get a sketch of Phoenix (done for free!) by the wonderful Adi Granov.
I really liked that this con was busy and had a good vibe but wasn't crazy busy, so I had some time to wander around the creators' area and just talk with creators. Truthfully, most of what I did was listen to the creators talk with their fans. It's a remnant of working in a comic book store on a Wednesday when you had these groups of fabulous comic guys (and the occasional gal) congregate for New Comic Book Day and talk comics. You have these great conversations where you quickly realize that what you thought you knew about comics was nothing. Most of the time, I just love to listen. It's always interesting to watch people discuss something that they're really passionate about.
Oh, and a special thanks to the Sick on Sin folks who remembered to bring a doggie t-shirt for my little Pom, Trinny. I really appreciate you remembering us! (This is also the place I bought my t-shirt on Friday. I absolutely adore their designs!)
A big highlight of the day was the costume contest/masquerade. I'm a fan of cosplay and have been to Anthrocon a number of times (a couple of my buddies are into furry fandom and I accompanied them; I'm an honourary Koala). I'm always amazed by the level of detail that goes into the costumes (even the ones that aren't handmade). I'm also kind of a little jealous as I know that I do not have the patience (nor the talent) to create such gorgeous costumes. The winners of the masquerade were:
Kids: Ultimate Captain Avenger, Mystique, Mini Darth Vader
Other: (1.) Forest Warrior, (2.) Shawn of the Dead
Group: (1.) Gotham Villains, (2.) BPRD Crew (Hellboy, Abe Sapien, Kroenen)
Anime: (1.) Kallin (whose costume was absolutely amazing!), (2.) Candlejack (don't say his….)
Science Fiction/Fantasy: (1.) Klingon Batman, (2.) Ghostbuster
Comic Book/Superhero: (1.) Black Canary, (2.) Batman Beyond
Best Handmade: Doctor Holocaust
Most Elvis-Inspired: Logan as Wolverine (it was the sideburns!)
Grand Prize: Steampunk Apothecary
Honourable Mentions: Joker, Zombie Gwen Stacy, Two-Face, Zatanna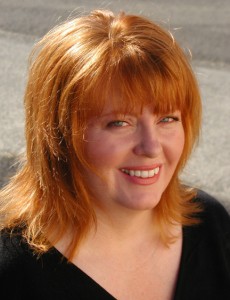 The lowlight of the day is that someone pulled the fire alarm, causing us all to evacuate the Direct Energy Centre. I really hope they found the person who did this. Not cool man. Organizers were quick to extend the con by a half an hour so that those who were attending wouldn't lose time because some jerk decided to pull the fire alarm for kicks.
On Sunday, I got to interview Gail Simone (the transcript of which will be up very, very soon).  My little fangirl heart was all aflutter and I fear that I came across as a little weird (though I did manage to tell her that I do have a "thing for red heads"). I was terrified of repeating my Dan Slott encounter where I just bounced up and down going "Squee!" (Luckily Dan Slott was very gracious and must be used to fangirl squees.)
It's weird. When you're around someone you admire, you're terrified of making a fool of yourself (so much so that you make a fool of yourself). But, with anyone else, you're like, "Hey, want a piece of Pocky, Bushwhacker Luke?" Human nature to want to impress someone you're a fan of, I suppose.
Overall, the con was a blast. I really liked the atmosphere and the approachability of the creators and TV and Film stars there. The manageable size of the con was a nice change and it really made the atmosphere a lot more intimate than what you'd expect from a Wizard World con. Can't wait for next year! (Or for the upcoming Toronto Comic Arts Festival (TCAF) or the June when the Toronto Comicon Fan Appreciation Event is being held. Stay tuned!)