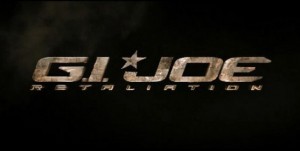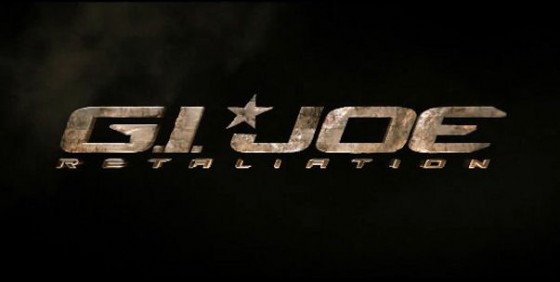 With bated breath, I like many G.I. Joe fans, waited anxiously for the premiere of the new G.I. Joe movie trailer last night.
After seeing it all I can say is… Wow!!!
This trailer has everything a G.I. Joe fan needs in a movie.  I know there are many Rise Of Cobra haters out there.  I really like that movie.  But I had been waiting for 25 years for a live action G.I. Joe movie to come out.  Even with its flaws I really enjoy Rise Of Cobra, but the Retaliation makes me want to forget all about ROC.
It is clear in the trailer that Retaliation is a sequel to Rise Of Cobra.  Zartan is still masquerading as the President (Jonathan Pryce reprising his role as the Commander in Chief) and has declared war on G.I. Joe.  The team of G.I. Joes who appear in the movie look like they are the only ones to survive Cobra's attack.
The new trailer also addresses many issues that fans had with the first movie.
 Snake Eyes' mask doesn't have a mouth.  This was an issue with many people in the first movie because it's not logically possible.
Cobra Commander has a more iconic look.  You may have missed it in the trailer but Cobra Commander is there.  He is in the scene with Jonathan Pryce and Ray Stevenson (who plays Firefly).  The Commander is donning a mirrored faceplate which fans will love.  Many Joe fans hated the clear mask that was shown in the ending of Rise of Cobra.
Ok now that's out-of-the-way, let's get to all the awesome new stuff in the trailer.
Snake Eyes and Jinx fighting Red Ninjas on a mountain
Ray Stevenson looking "bad-ass" as Firefly
Storm Shadow returning from the (presumed) dead
There are several glimpses at vehicles that look like classic G.I. Joe equipment.  (I thought I could see Rattlers, Whale hovercraft, and a Hiss Scout Tank)
The best scene by far is the unveiling of the Cobra flags on the White House.  That scene stands out as a signature scene for the movie, just like the White House being destroyed in Independence Day.
Bruce Willis is in the final scene of the trailer.  Yippee Kay Yay… nuff said!
The one question I have about the new movie is what happened to the rest of Alpha team.  Scarlett, Heavy Duty, Breaker, Ripcord and General Hawk were important characters in the first G.I. Joe movie.  What has happened to them?  Were they killed, or have they gone into hiding to return for G.I. Joe 3.
G.I. Joe Retaliation hits theatres June 29/2012.