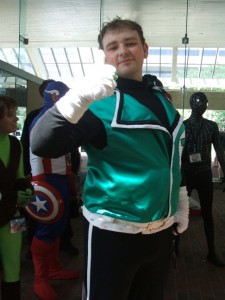 The awesome gang over at SPOILER TV (Thanks for all the Lost speculation based on casting calls gang!) managed to get their hands on some exclusive character breakdowns as well as one or two plot points. Characters include Carol Ferris aka Star Sapphire, Abin Sur, and Villains Sinestro and Hector Hammond.
This casting call provides us with a good look at what to expect!
Green Lantern – Official Casting Call and Plot Details
[CAROL FERRIS]
26-32, a smart and attractive woman with an MBA. She started as a pilot and now runs Ferris Aircraft. She is a work-a-holic…FEMALE LEAD
[DR. HECTOR HAMMOND]
27-35, Character actor who is austere and impersonal, he is real "scummy." He is a pathologist and also the son of a Senator.
[SINESTRO]
Mid-30s to Mid-40s, he is smart, tough, intimidating and in great physical shape.
[ABIN SUR]
Mid-30s to mid-40s, he is a great warrior.

Start your fan casting now. But let's be honest – only one person can really do Sinestro justice: Vincent Price.