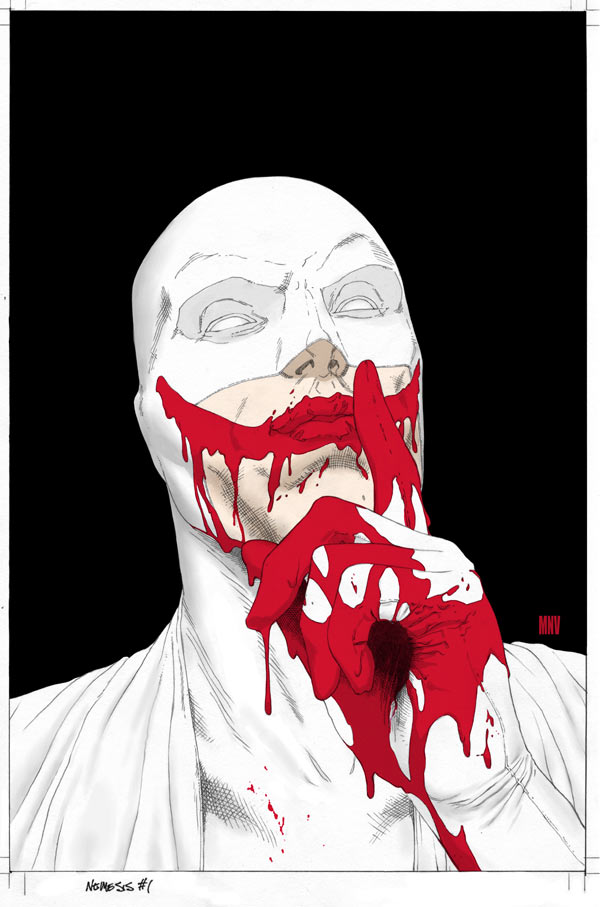 Mark Millar and Steve McNiven are teaming up once again to bring widescreen action to our four coloured medium, this time however they're doing it without any Marvel characters. Instead they're going to give us a brand new world where nothing is really what it seems.
After collaborating on Marvel Comics' best-selling "Civil War" in 2006 and 2007, Millar and McNiven teamed up once more for the post-apocalyptic "Wolverine" serial "Old Man Logan" in 2008 and 2009 and now they're giving us Nemesis – something Millar himself describes as "what if The Joker had all of Batman's resources at his disposal," or, more succinctly, "What is Joker was Batman."
Millar himself had this to say in an interview with Comic Book Resources: " "Nemesis" is a reversal of the Bruce Wayne or Tony Stark archetype. What if this genius billionaire was just this total shit, and the only thing that stood between him and a city was the cops? It's Batman versus Commissioner Gordon, in a weird way. Or maybe a super-villain version of "Se7en." A billionaire anarchist up against ordinary people. The Joker's the best thing in the Batman movies, so this guy is a bit of an amalgamation of all the stuff we like."

Millar has had a pretty good year with the success of his creator owned series Kick-Ass with John Romita Jr, as well as well received runs on Fantastic Four and the aforementioned Wolverine. Nemesis will be a published via Marvel's Icon imprint. Here's some preview art from the project, once again via Comic Book Resources.