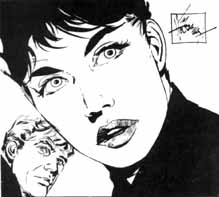 Writer Peter O'Donnell, creator of the Modesty Blaise comic strip, died May 3 at age 90.  Steve Holland notes that although the prolific novelist suffered from Parkinson's disease, he "kept in touch with fans and continued to pen introductions for Titan's Modesty reprints."
Born in south London on April 11, 1920, O'Donnell wrote such adventure strips as the long-running adaptation of the James Bond novel Dr. No, Garth, and Romeo Brown before being asked in 1962 to create a new character for the Daily Express. He came up with Modesty Blaise, whose catsuit-wearing heroine fought villainy with the help of her right-hand man Willie Garvin. The strip was quickly picked up by the Evening Standard, and ran from May 1963 to July 2002.
Although it was syndicated across the world and the character's been upheld as being a feminist rolemodel, apparently the strip wasn't widely available in the US until relatively recently – apparently the occasional nudity was considered a problem – but Chris Claremont, at least, has noted Peter O'Donnell as being a major influence and Warren Ellis has just payed tribute to him as "one of the finest comics writers of the last century".
O'Donnell also wrote a series of Modesty Blaise novels and, under the pen name of Madeleine Brent, several historical romances.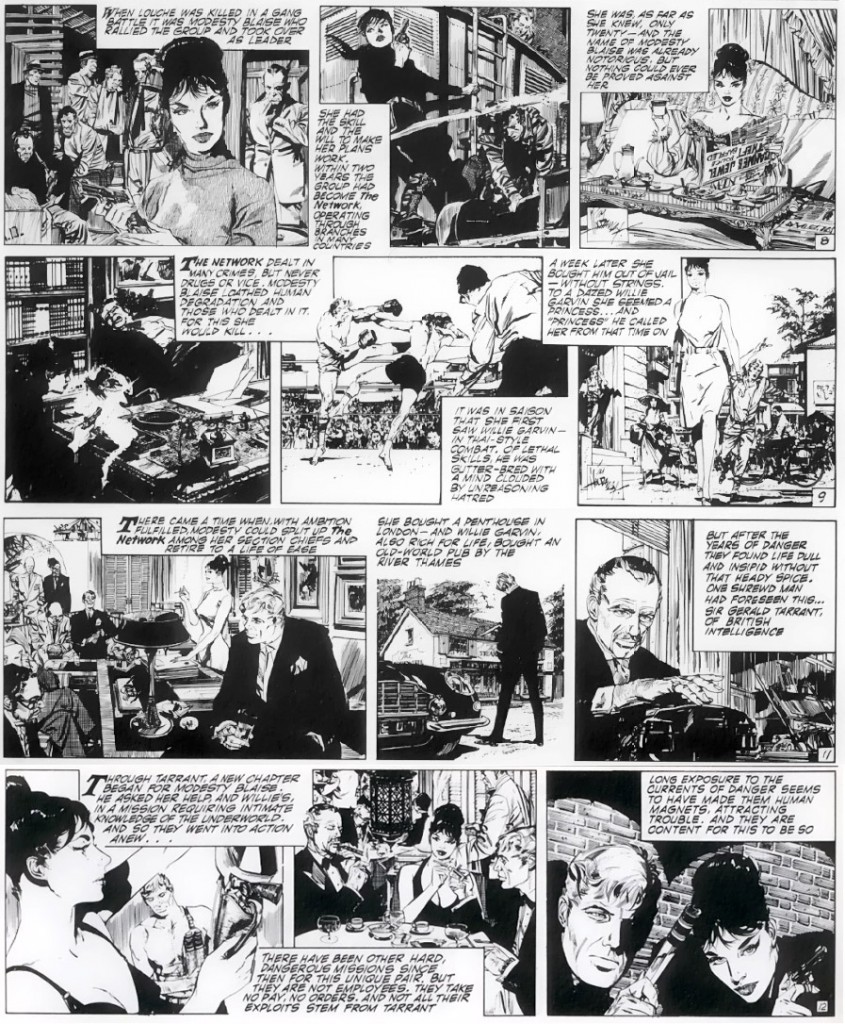 Bitch Magazine has a great article for the uninitiated.