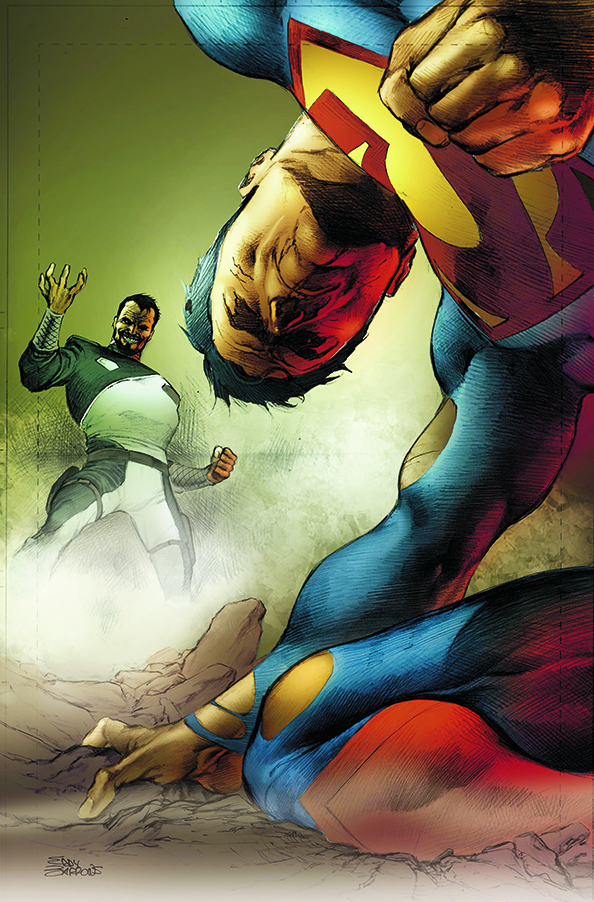 Two months after announcing War of the Supermen, DC has revealed more details of the May event that the publishers are describing as "the 100-minute war."
That's right, the epic battle between New Krypton and Earth will be fought and won in less than two hours. In our world, the action unfolds over the course of four issues, each representing 25 minutes — and all shipping in the same month.
"The number of mocking 'Wouldn't a world of supermen defeat Earth in five minutes?' questions I've been assaulted with have undone years of therapy," Superman Group Editor Matt Idelson tells the DC Universe blog. "Now, thank Freud, the time for secrets is over, as the two sides are finally going to war! And it's going to last a lot longer than five minutes – 100, to be exact, told in 25 minute increments. That doesn't count the few minutes before the clock starts, in War of the Supermen #0, our contribution to this year's Free Comic Book Day."
War of the Supermen is written by Sterling Gates and James Robinson, with covers by Eddy Barrows and interior art by Barrows, Aaron Lopresti, Jamal Igle and Eduardo Pansica.
More covers can be viewed at the link.