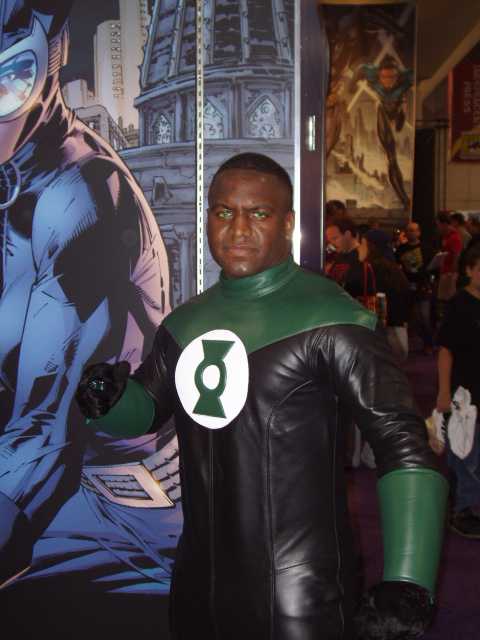 Last night Geoff Johns was a tweeting gold to most of his followers after they gave him some kind words about the latest issue of Green Lantern. Geoff Johns teased the shape of things to come:
Thanks for the kind words on GL #49 – yes, John Stewart IS a bad ass. Can't wait to see his scene in BN #8 play out and…in the storyline post-Blackest Night in Green Lantern: NEW GUARDIANS. […] Next storyline after Blackest Night starting with GREEN LANTERN #53. All I can say right now.
Responding to further tweets, Johns briefly elaborated on the role that Green Lantern John Stewart will play:
Yes, John Stewart features prominently in the new status quo of GL after Blackest Night…exactly how I cannot reveal! John Stewart is all about building a better tomorrow imo, which he does quite literally and will do even more so with…his NEW responsibility post-BN.
Of course John – being an architect and the moral compass of the Corps – is the right man for the job. And it's about time that John gets a better, more high profile gig, especially since he's probably – thanks to the tv series – the most prominent Green Lantern to most new comic book readers.
And seeing as how most of the guardians are either corrupt or dead, maybe this will signify a pretty dramatic new vision for the Green Lantern line in general.