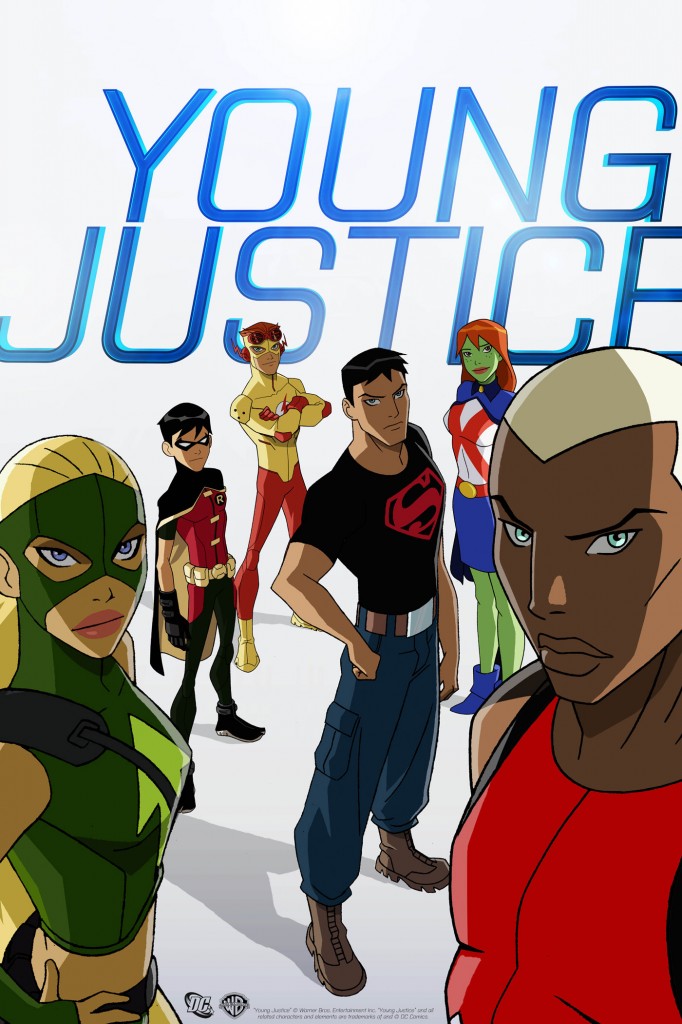 Peter David is like Joss Whedon before Joss Whedon was ever around.
By which I mean that he's written titles that get cancelled and everyone sits around and talks about how great they are.
In this case i'm going to be talking about DC's Young Justice.
A junior version of Teen Titans that had some really dark moments. (Seriously, the whole arc with Secret was incredibly dark and creepy.) It started back in 1998 after the World Without Grown-ups megaseries. It featured Robin (Tim Drake), Superboy, Impulse, the aforementioned Secret, Slobo, Arrowette, The Ray and Wonder Girl. I'm pretty sure that Snapper Carr showed up everynow and then too to like be a mentor.. but my memory is hazy and Wikipedia seems to dense a read right now.
Either way it looks like DC has found a new cartoon in this much beloved series:
YOUNG JUSTICE is an all-new series produced by Warner Bros. Animation and based upon the characters from DC Comics. In YOUNG JUSTICE, being a teenager means proving yourself over and over – to peers, parents, teachers, mentors and, ultimately, to yourself. But what if you're not just a normal teenager? What if you're a teenage super hero? How much harder will it be to prove yourself in a world of super powers, super villains and super secrets? Are you ready to come of age in such a world? Are you ready for life or death rites of passage? Are you ready to join the ranks of the great heroes and prove you're worthy of the Justice League? The members of Young Justice—Robin, Aqualad, Kid Flash, Superboy, Miss Martian and Artemis—are about to find out.

"There's much more to come from DC Entertainment," said Geoff Johns, DC Entertainment Chief Creative Officer. "This is just the beginning."
While you can see that the cast is slightly tweaked – Arrowette is replaced with Artemis – I'm still holding out hope that we'll eventually get such highlights as the The Super Cycle from New Genesis and the Secret storyline.
I know, I know she's not in the images – but hey – let a guy dream.
Also, Superboy shouldn't wear Cargo Pants.. it's just lame.