Last updated on November 23rd, 2011 at 08:59 pm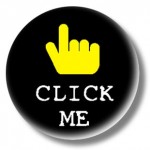 We've had a glitch with the picture links within each article. That problem is now fixed so when you click on a picture within an article you will be properly linked to the image. We apologise for any inconvenience.
P.S. Now is a good time to double back to enjoy the web comics posted earlier this week. MSC, Lethargic Lad and Dressed for Success can once again be properly enjoyed.
CBD