We're launching a new monthly feature that focuses on what comic should receive the "absolute" treatment: any story from any publisher.  A call to arms of hardcover comic book fans.
While at DC Scott Dunbier pioneered the absolute edition line, a massive 9×15″ slipcased hardcover:  a comic at it's best.  Since then IDW, Dark Horse and other publishers have embraced the format and have their own take, all except Marvel who seems to have a disdain for their hardcover program.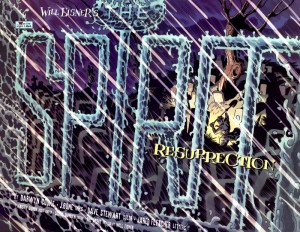 For our first column I decided on DC's The Spirit series, or more specifically the first Darwyn Cooke issues.  Cooke scored a major hit with fans and critics alike with New Frontier, which is available in Absolute format.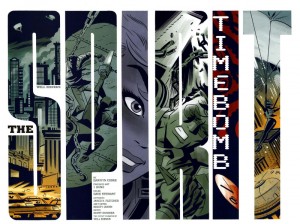 His next project was The Spirit in 2007.  DC has had the rights to the character for some time and was in the process of publishing the complete Eisner run in The Spirit Archives.  This wasn't going to be a big seller but Cooke had a passion for the character and his style fit perfectly.  To kick it off a Batman/Spirit one-shot was released to get people interested; adding Batman to the book was one way to attract a wide audience.  Cooke showed me a completed black and white copy of this book in 2006 but it was delayed to coincide with the series release.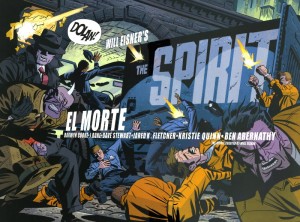 This was a monthly series that Cooke stayed with until issue twelve, with issue seven a fill in with a different creative team.  At the time Cooke said Jay Bone was unable to continue working on the series as inker and that he wasn't going to keep going without him.  The story  arc was truncated and Cooke wrapped it up.  One of my favourite elements of the series was Cooke's continuation of Eisner's intro splash with "The Spirit" worked into the environment; I've showcased my top choices.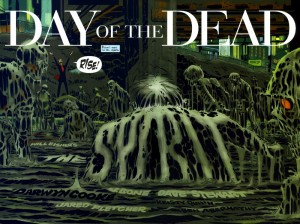 This is a slam dunk for DC to collect as The Spirit Absolute Edition: they have all the material, it's a modern work so it requires no restoration and it's from fan favourite Darwyn Cooke.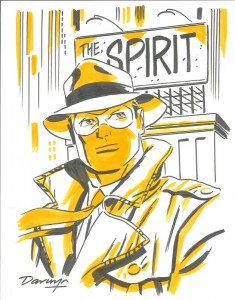 As a bonus here's a convention sketch I received in 2009 at Fan Expo Toronto.