Marvel just released the second volume of Thor: God Of Thunder and as an overall story I was blown away. The two volumes are Thor God Of Thunder Vol 1 – The God Butcher and Thor God Of Thunder Vol 2 – Godbomb. An eleven issue story arc by Jason Aaron that centers on a being that slays gods from every world he encounters in order to rid the world of religion and its empty promises. Along the way Thor from three different periods in time (young Thor, current Thor and all-father Thor) are drawn into the conflict culminating in a battle royale with all three distinct Thors doing what they do to save the universe.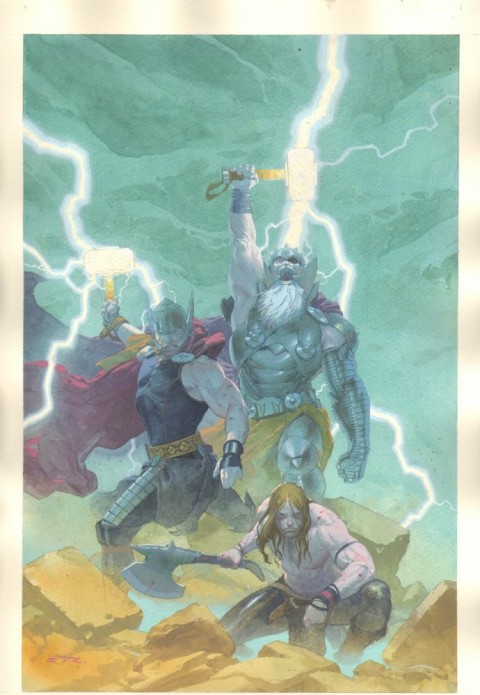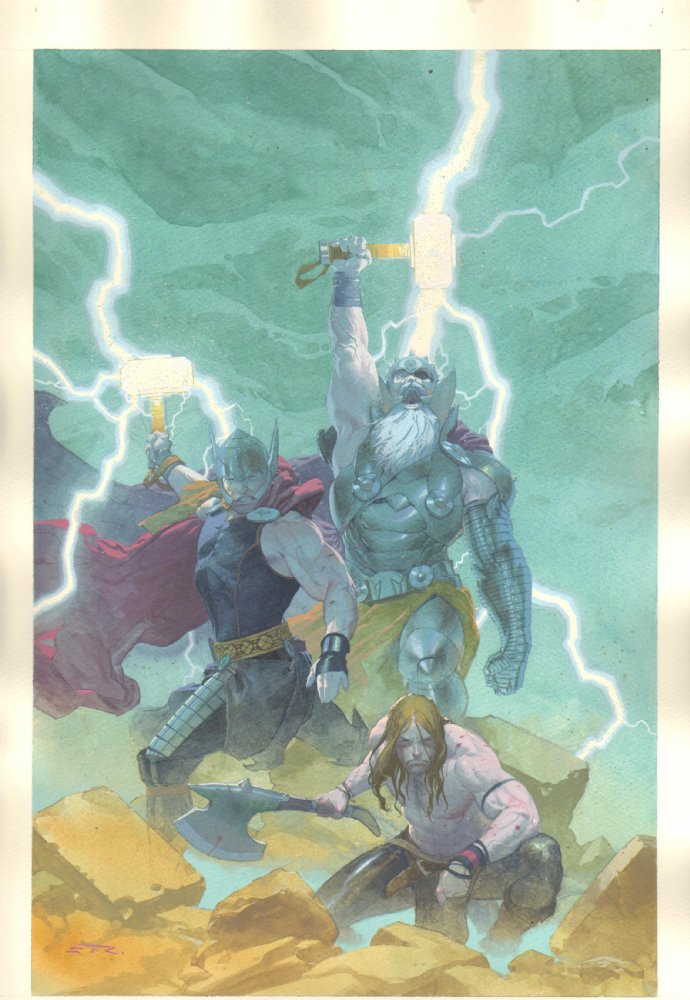 It's a grand story and one that truly takes advantage of the amazing painted art of Esad Ribic, who provides ten of the issues.  Butch Guice and Tom Palmer provide one issue, but it's so outside of Ribic's style that an Absolute-ly volume should leave that issue out.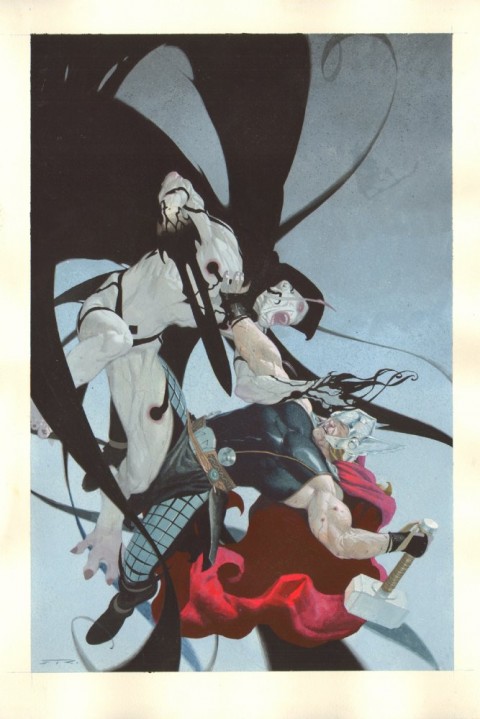 The images included above are original covers offered for sale through Ribic's art dealer. Also available are pencils from most pages but no painted interiors, which makes me wonder if they were digitally painted.
As with all oversized editions it's the art that demands the extra space: Ribic's panels and use of jaw dropping splash pages create a dynamic that enhances and catapults the story. For the interiors his use of textures and crosshatching make for a diverse and unique visual quality. Check out Thor's cape in the middle panel and the black ooze attacking him. Plus that swoop to indicate a rapid change of focus in the last panel.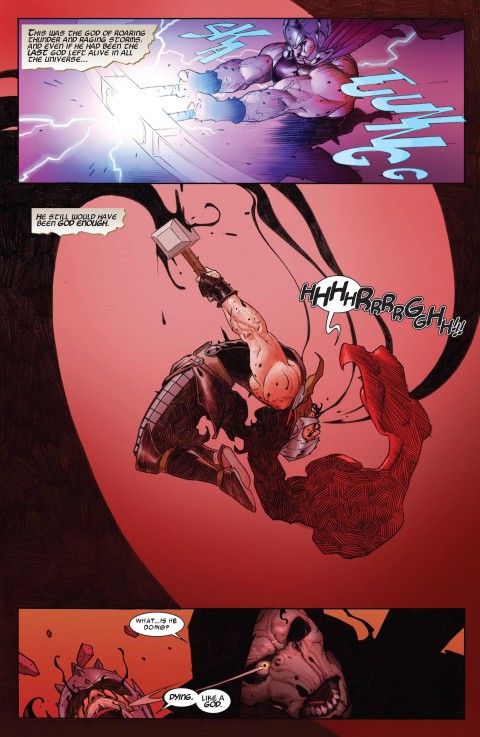 That crazy quilt pattern continues in the next few pages. Drink that right in.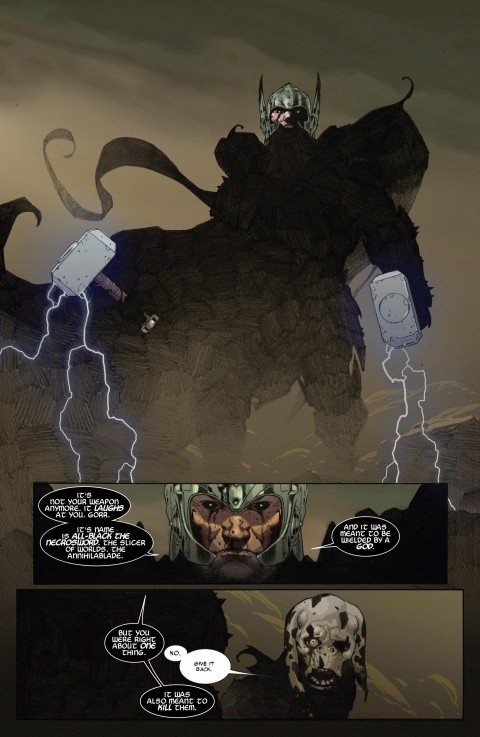 These pages are from issue 11, which culminate in the double splash below. Movement and kinetic energy illustrated through horizontal lines. The sound effect takes away from the overall effect in my opinion.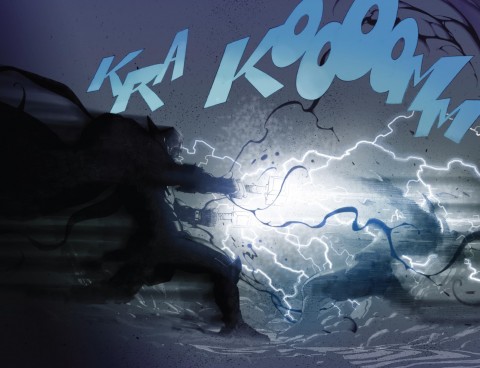 A really wonderful story from Jason Aaron elevated by Esad Ribic's art. Pick up the two hardcover volumes to enjoy it and hope for a giant oversized art edition in the future.