Captain America #351, Marvel Comics, March 1989. Artist: Kieron Dwyer.
A great comic book cover matching each day of the year, 1 through 365. Please chime in with your favourite corresponding cover, from any era.
I had the Hulk as the winner until the last minute then I switched over, what won me over to Kieron Dwyer's cover to Captain America #351 is the strong, quality, muscular rendering of Captain America, I tell you I'm getting a new appreciation for such subtleties.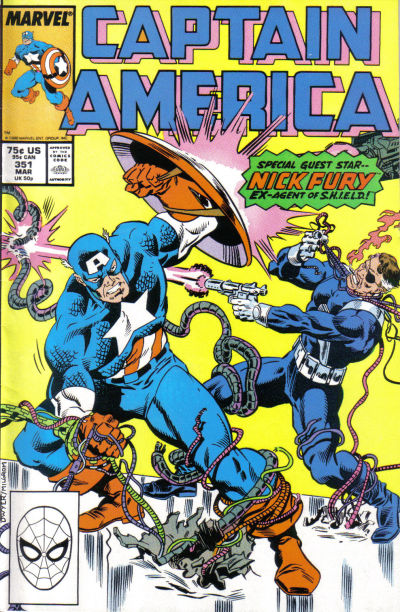 Like I said above, I really dig the mood on Jeff Purves' cover to Hulk #351.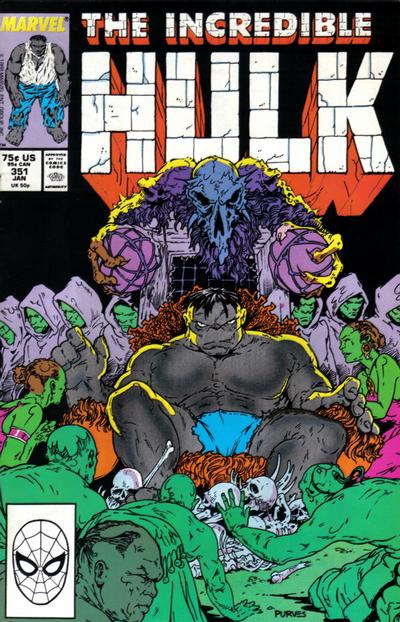 I think Todd McFarlane saw Ernie Colon's cover to Batman #351 and fixed it in his Batman #423 cover.