Planet Comics #63 – Fiction House, Winter 1949 – Artist: Unknown.
I hope I wasn't too predictable with this pick. I'm a huge fan of the Planet covers and I've been a good boy and only picked two.
And what's up with nobody being sure who the artist is, this is a fantastic cover and I'd love to know who drew it!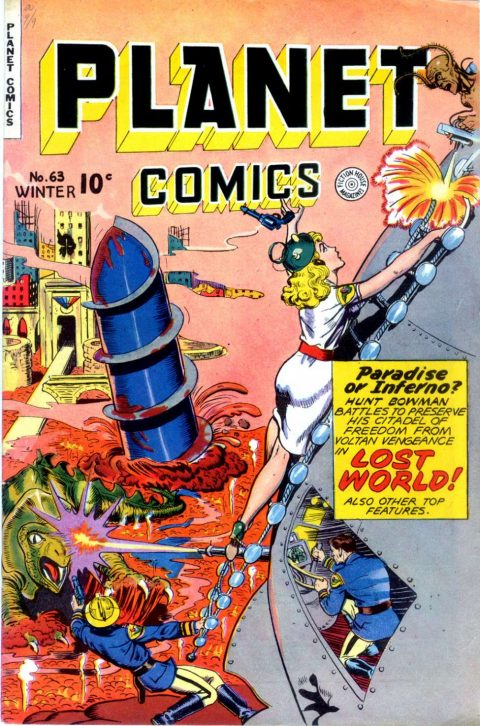 A great comic book cover matching each day of the year, 1 through 365. Please chime in with your favourite corresponding cover, from any era.