A great comic book cover matching each day of the year, 1 through 365. Please chime in with your favourite corresponding cover, from any era.
Detective Comics #73 – DC Comics, March 1943 – Artist: Bob Kane with Jerry Robinson inks.
Detecive Comics #73 is a gem that shines among a sea of great Joker covers of this era. This is the only Scarecrow cover of the Golden Age.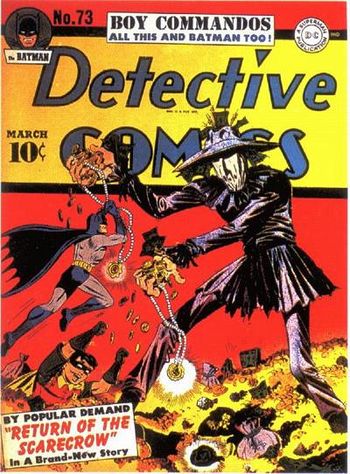 .