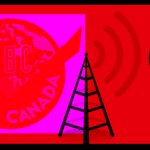 Chris Owen and I have been pumping up Spider-Man: Turn off the Dark for well over a year on our weekly Comic Culture podcast. It looks like our media hype is starting to pay off as the show now seems to be the darling of Broadway.
Check out Jian Ghomeshi's interview with the Broadway show's producer Michael Cohl on Jian's CBC Radio program Q. A solid interview and surprisingly no tickets to the show yet for me and Chris.
The interview was taped this morning and you can listen to it here.