Here's one for the "just in case you hadn't heard" category: Marvel makes four digital comics available for free every Monday for one week.  It only works in a browser and requires Flash 10 but it's a wonderful way to read random Marvel comics for free.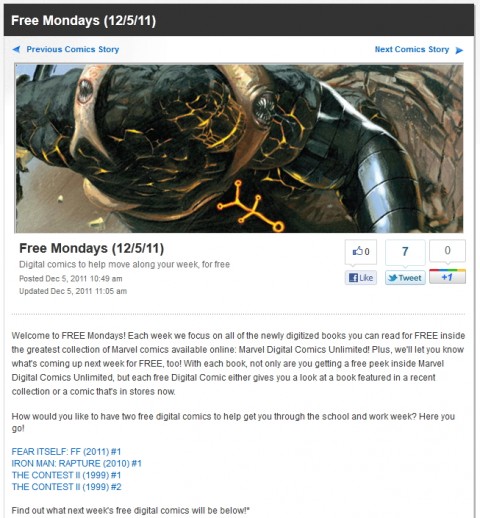 Here's this week's free reads.  Unfortunately there's not a permanent link to Free Monday on Marvel's site, but you can find it in their news section every Monday, top right on the home page, or see it in their RSS feed.
It's especially nice to see what's coming the following week.  Well done Marvel.