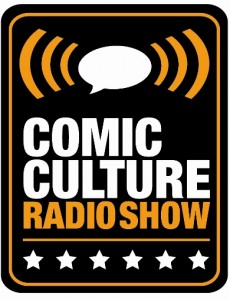 This week Comic Culture hosts Chris Owen and Walter Durajlija talk about Hulk vs Dracula, all the new superhero DVD's hitting the stores, the Wolverine Gold Team, a Walking Dead talk show, DC's New 52, the top 10 reasons comic shops under ordered DC's New 52 and lots more so kick back, relax and enjoy  Comic Culture, the radio show full of possibilities.
Comic Culture is produced by Anthony Falcone and is engineered by James McIntosh.
Enjoy Comic Culture September 14th 2011 Edition.