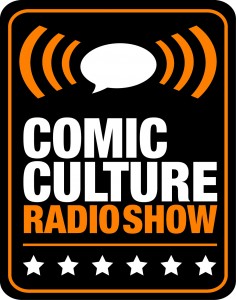 This week Comic Culture hosts Chris Owen and Walter Durajlija talk comics.
Chris and Walt discuss the Fantastic Four returning as a comic book title, the fellas also talk Star Wars toys (Jabba's Sail Barge) and Star Wars movies with Walt finally getting around to watching Last Jedi.
So please sit back, relax and enjoy this week's Comic Culture.
Oh, and please, please make sure you go out and support your local comic book shop.
Comic Culture is written by Walter Durajlija and engineered by Chris Owen.
Enjoy Comic Culture's April 4th 2018 Edition: