Heritage Auctions
A very solid Heritage Auctions session ended on Wednesday November 21st with some very strong results.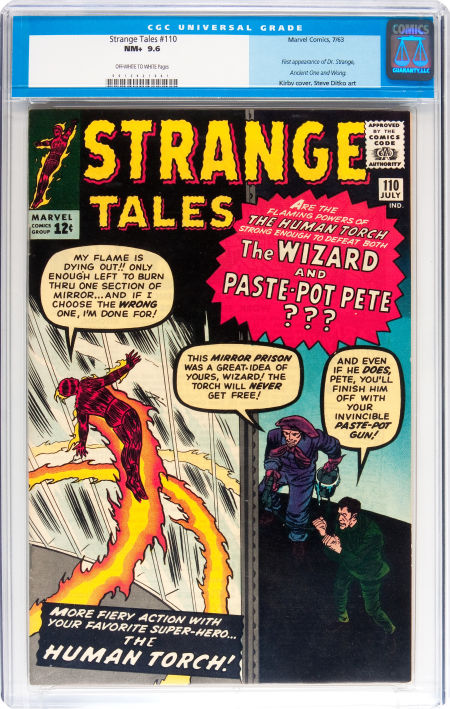 I took a keen interest in the CGC 9.6 Strange Tales #110. This book is being heavily speculated on at the moment and I wanted to see where it would settle.
The final selling price ended up being $44,812.50 which is a record I believe for the book. The Pacific Coast CGC 9.6 copy sold for $42,130.00 back in July 2012 and I thought this one might obliterate that result seeing as how we're that much farther along and that much closer to Marvel doing something big with Doctor Strange.
Considering the Northland CGC 9.4 copy fetched $28,680 only three months ago I think this book went cheap! Heck lowly 8.0s are selling north of $5,000.
Only 4 CGC 9.6 grades are on the census. This is a top of the food chain copy here.
The way I see it there is little downside for this book in this grade at this price. Early Marvel Keys will always be in demand especially the best graded copies. The upside is Doctor Strange catching on with the public and becoming a pop culture icon.
If I had $45k kicking around and looking for a place to hide I just might have jumped at this one.
Advantage Buyer.
So? Anyone pick up anything from this HA auction?