Comic Link Featured Auction
The highly anticipated ComicLink Featured Auction ended Thursday March 8th. There were almost 2,000 choice juicy comics up for grabs and there were some stunning results?
For a while I was contemplating all those Four Color Barks Ducks, they seemed cheap enough but in the end I backed away. There was a lot of Good Girl Art covers on this auction, look for that trend to continue in future big auctions. And hey what about that Amazing Fantasy #15 CGC 5.0 and Hulk #1 CGC 5.0, they book look stagnant right now but I would not count those big boys out long term.
Let's look at some top 50 tidbits:
Marvel had 27 of the top 50, DC had 14
Spidey was in 15 of the top 50, Batman was in 7
There were 3 restored books in the top 50
Silver Ave books ruled at 32 then Golden Age at 14 and Bronze Age at 4
The 2 big books were the Conserved Action #1 CGC 7.0 C at $450,000 and the stunning Amazing Fantasy #15 CGC 9.0 CVA at $415,000
OK let's dive into a few results.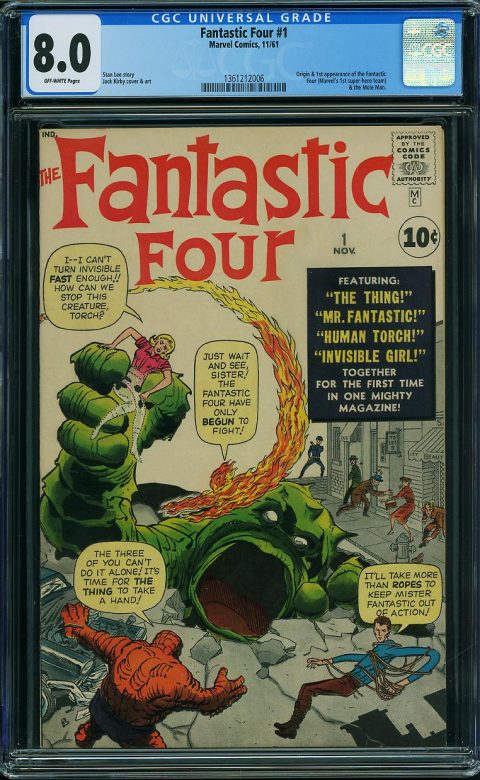 Fantastic Four #1, Marvel Comics, November 1961 Graded by CGC at 8.0 with Off White pages sold for $76,000.
Maybe the most anticipated result of this auction and it didn't disappoint. My guess was $60k on this book, boy was I off. It's a great result for the hobby and it's also a great result for the buyer, I think this copy has lots more room to appreciate.
Advantage Buyer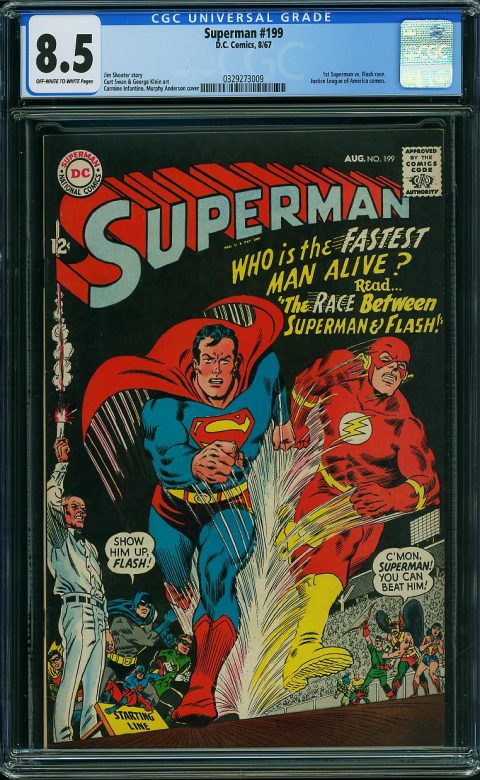 Superman #199, DC Comics, August 1967 Graded by CGC at 8.5 with Off White to White pages sold for $935.
I think this one is one of those "I think it could grade higher" things because the price paid is too high. Buying in hopes of improved grade is a risky business. I will grant the book looks good but it's in a new CGC case and they are grading pretty tight lately
Advantage Seller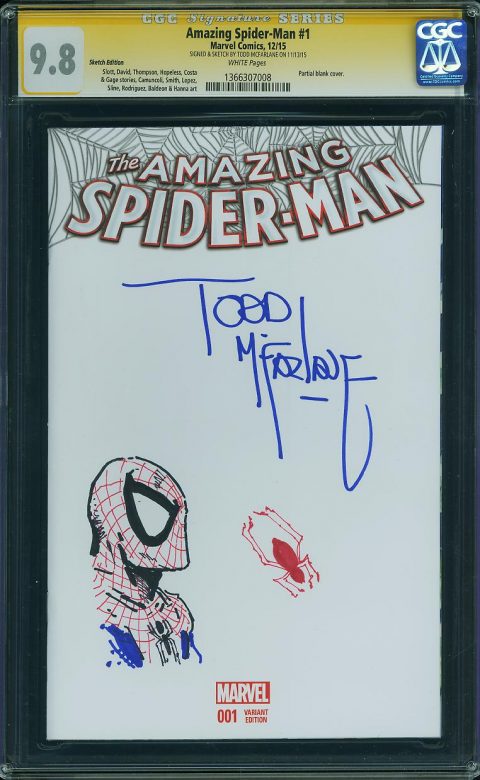 Amazing Spider-Man #1 (2015), Marvel Comics, 2015 Graded by CGC at 9.8 Signature Series with White pages sold for $3,309.
I'm not even sure this book belongs in the comic book section, isn't this really a sketch and thus a work of art? At any rate it was in among the comics most likely correctly and it went for a steep price. I'm going to show my ignorance here but I think the price is too much for the artwork because I know Todd's Sig Series comics get nowhere near this amount.
Advantage Seller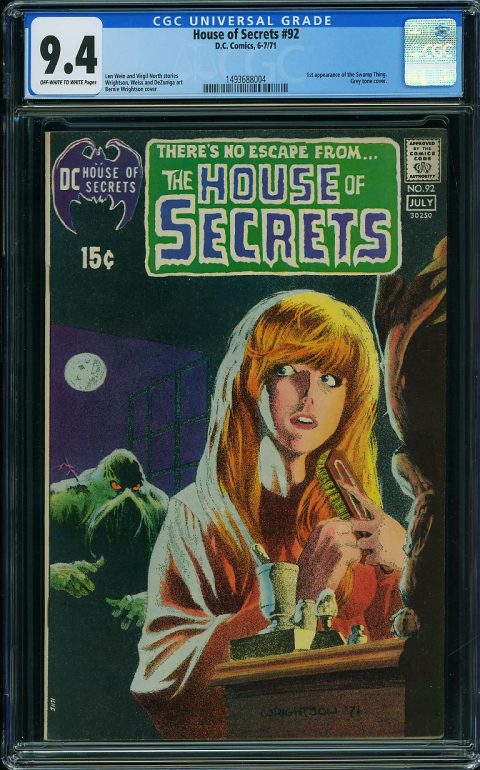 House of Secrets #92, DC Comics, July 1971 Graded by CGC at 9.4 with Off White to White pages sold for $5,400.00.
It was fun to watch that CGC 9.8 House #92 go for $44,999 and I won't even attempt to make a call on it but I really liked the result for this tight CGC 9.4 copy, this is a good looking book. This is a good pick up, scarcity of grade, major artist, major 1st appearance and beyond iconic cover makes this a book to have, I wish I went after this one.
Advantage Buyer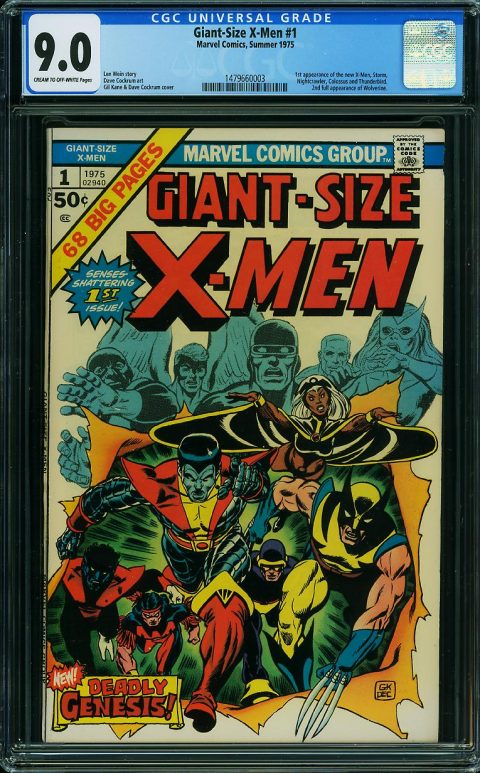 Giant Size X-Men #1, Marvel Comics, Summer 1975 Graded by CGC at 9.0 with Cream to Off White pages sold for $1,434.00.
I'm sorry but this book is too plentiful to pay this much for a Cream to Off White 9.0, the cover has that yellowing look to it too.
Advantage Seller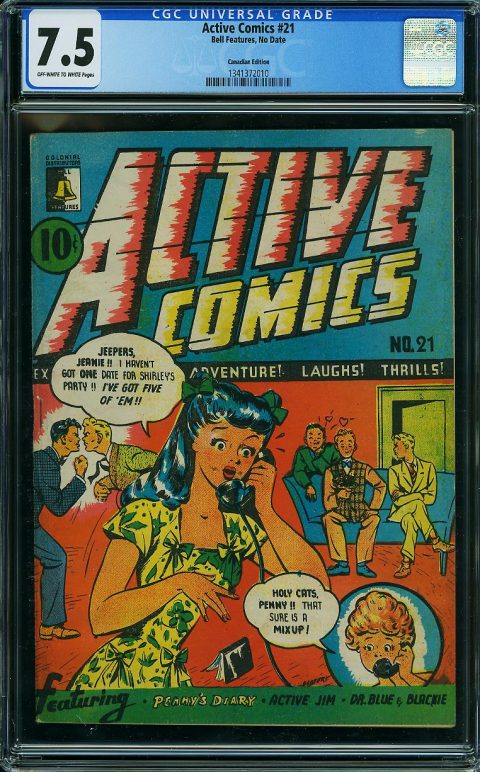 Active Comics #21, Bell Features, February – March 1945 Graded by CGC at 7.5 with Off White to White pages sold for $1,210.00.
The CGC label says "No Date" but who needs a CGC label when you have Ivan Kocmarek! I checked over on canadasowncomics.com and saw that Ivan has posted tons of info on this book. This book has Shuster Award winner Doris Slater's only comic cover and it's a great cover.
There are simply not enough Canadian Whites coming to market and it was nice to see the two that were offered up on this auction get snapped up at healthy prices. These books are beyond scarce.
Advantage Buyer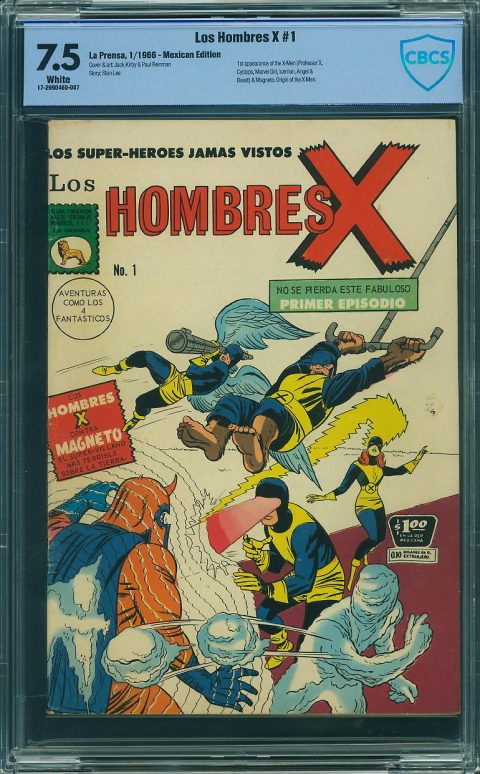 Los Hombres X, 1966 Graded by CBCS at 7.5 with White pages sold for $1,127.00.
Hey! This is cool but I'm not sure what to make of it. Anybody have any insights?
Advantage I have no idea
So? Any opinions on what went down? You pick up anything ?