An auction featuring mostly Frank King Gasoline Alley dailies ended last week, all from Russ Cochran via Auctionanything.com. The auction was initially scheduled to end two weeks before but there were some technical difficulties and to be fair to the consignees it was extended.

While The Gasoline Alley dailies were the highlight and bulk of the auction there were other great pieces. It's worth noting that all the items below have all recently been reprinted in collections and are reaching new audiences. I just picked up that Paul Neary story in the latest Eerie Archives from Dark Horse and have DC's The Spirit Archives and Walt & Skeezix volumes, well outside the "comics" circle. All sales numbers listed included the 15% buyer's premium. Let's take a look.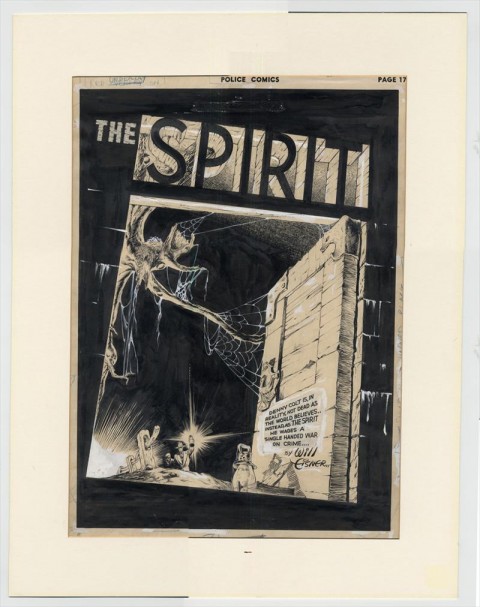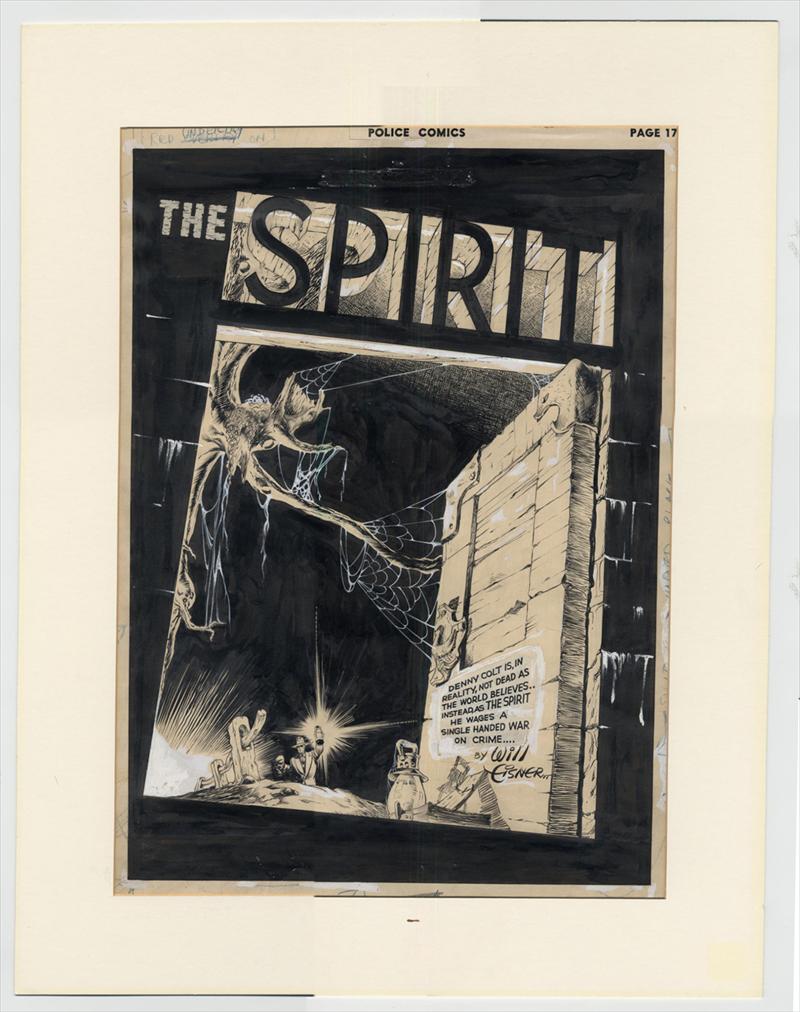 Spirit Splash Dec 8 1940 by Will Eisner, later used in Police Comics, sold for $19,550. A classic origin splash; all we need to know about The Spirit to get right into the newspaper supplement. The Spirit premiered in Jun 1940 so this is a very early work. Ideally one would want to see more of the title character but this is a wonderful piece and nothing sold recently comes close to it. And a good thing Eisner kept his artwork around for "recycling".  Source.
Advantage: buyer.

Gasoline Alley Dec 3 1921 by Frank King, 6×20″ sold for $4,352.75. Walt decides to stick with the name Skeezix, in the second year of the strip's run. Gasoline Alley had an incredibly long run under Frank King and is unique in that the characters aged in real time. Unique as it is I'm not it's worth that premium. Source.
Advantage: seller.

Secret Agent X-9 Sep 29 1967 by Al Williamson, sold for $460. This classic strip is brimming with detail and is oh so nice. I was outbid on this one and only my lack of knowledge kept me from continuing. Source.
Advantage: buyer.

Peanuts Aug 6 1955 by Charles Shulz, 5×27″ sold for $12,880. There doesn't seem to be a ceiling for Schulz Peanut strips and this one is fairly early on at five years in; at that price it was a steal. Source.
Advantage: buyer.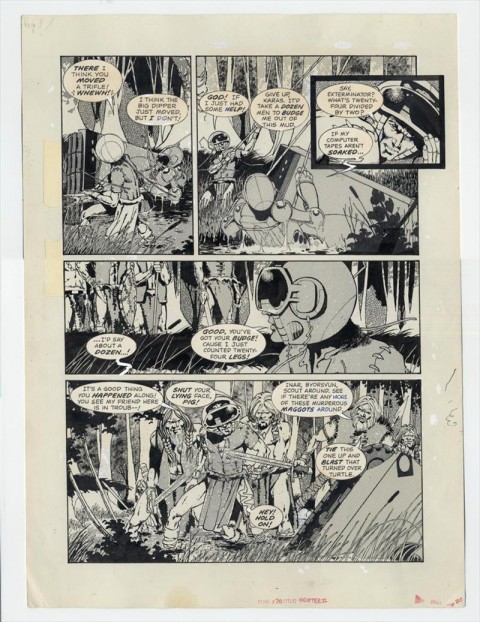 Goblin Thrust – Hunter II Eerie Issue 70 1975 by Paul Neary, the full ten page story sold for $1092.50. This is a wonderfully composed story that did well in Eerie magazine, a newstand publication that had a large print run. Always a treat to get the complete story in one go. While Neary's name doesn't carry much weight anymore he did have a great run in British comics and inking Alan Davis for Marvel. Source.
Advantage: buyer.