Know your investing goals!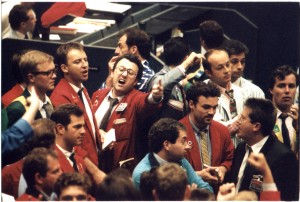 Before one starts investing in anything the person should have a clear picture of their investing goals. Are we investing long term, short term, somewhere in the middle or in all three time frames at once. Investing in comic books is much like investing in real estate or stocks. Short term speculators are looking for a quick return on investment while long term investors are looking for stable long term investments with good returns as part of their investing portfolio.
In the comic book market many speculate short term on today's store incentive covers, 1 in 200 variant covers, President Obama appearances, Archie weddings etc. The internet auction sites are very busy trading these types of comics. Timing is everything here with he best prices usually realized by the people that can get these comics up for sale first.
The mid term investing market (something I'll arbitrarily define as 6 months to 3 years) for comic books has been heavily influenced by news of upcoming comic book movie releases. When word hit that Marvel would go ahead with a Captain America movie comic collectors and investors started snapping up copies of Avengers #4 (1st Silver Age appearance of Captain America). The speculators plan on selling this comic during the promoting of the movie a few months before it's release (collectors of course plan on taking it with them to their grave). Investors are speculating that interest in the character (and thus prices realized for related comic books) will be at it's highest during this media blitz.
There are long term comic book investers too. I know people sitting on their Amazing Fantasy #15 (1st appearance of Spider-Man) their Fantastic Four #1 and other comics like these until their kids are ready to go to University or until they themselves retire. People that have been doing this over the last 10 to 20 years with important comic books have actually faired much better than all of us with money tied up in equities (as far as we know comic books were never a part of any derivatives sold).
If you are buying comics for investment purposes ask yourself where along this time line spectrum you want to concentrate and then ask yourself if you're buying the right comics for your goals.
Walter Durajlija is an Overstreet Advisor and Shuster Award winner. He owns Big B Comics in Hamilton, Ontario.