I was very sad to read of the passing of Neal Adams. Mr. Adams used to come to a lot of Canadian shows with his instantly recognizable oversized booth. He focused a lot of his energies on selling signed oversized prints of some of his most famous covers; we all know how he felt about those record sales for his original art pages. I think I mentioned this before but I couldn't name you two classic covers he did for Marvel: there were a ton of classic issues like Avengers #93 but not really any iconic covers in the vein of say Batman #227 or Batman #251. Mr. Adams was one of the early innovators to push comics toward the future: we're all in his debt for rescuing the Caped Crusader from that mid-60s schlock. My cover of the week for our eBay auction that goes up next week is Batman #234 in honour of Neal Adams.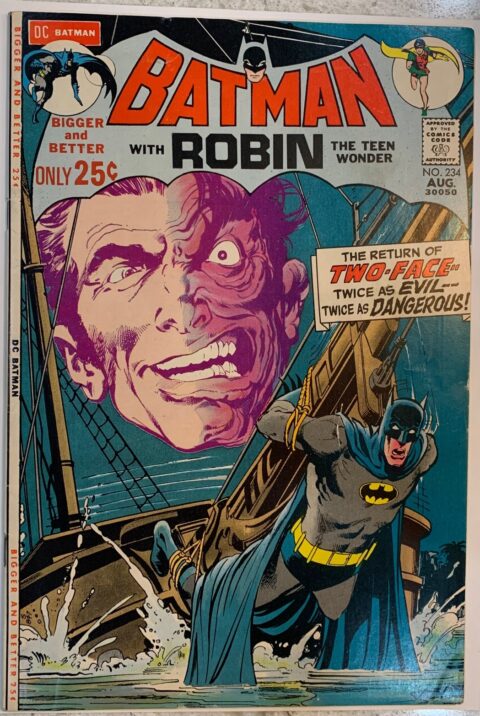 Speaking of eBay auctions, our annual Canadiana eBay Auction starts May 29th. I'm starting to get a lot of items in for the auction and it's ramping up to be a great event. Some of the proceeds from the auction will be going to Ivan Kocmarek's Canadian Comic Book Heritage Fund which Ivan uses for events and initiatives that help promote the history of Canadian Comic books. I'll add a pic in this post for the weeks leading up to the event to whet everybody's whistle. A gentleman sent us these 13 Canadian Edition EC Comics from the early 1950s. Don't forget, May 29th.

We're all a product of our age and sometimes we get tricked into thinking that some things are eternal. Case in point: Saturday Morning cartoons. I used to watch cartoons every Saturday morning for years: this remains a fond memory of my childhood, I was 9 in 1975 so that would be a sweet spot. Scooby-Doo, Yogi and Boo Boo, Bugs Bunny and the Warner Brothers crew were some of my faves. I was a little disappointed to look at the ABC lineup from 1969 and realize that I don't think I've ever seen an episode of any of these except for Yogi Bear, and may an episode or two of Casper. I was fresh off the boat in 1969 and we didn't even have a TV then! I guess there is a lot of changeover in Saturday morning cartoons, I couldn't even guess at the 1981 lineup. Check out ABC's ad in Phantom Stranger #4 promoting their 1969 Saturday morning lineup.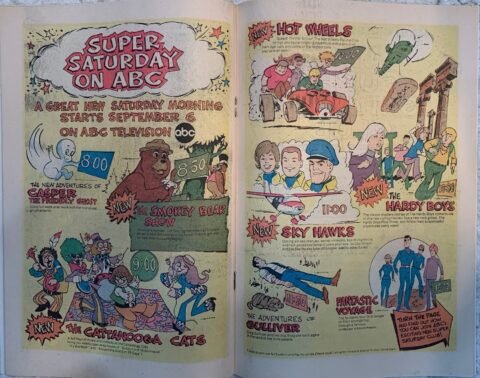 I could have easily used Panic #4 as the cover of the week with its weird juxtaposition of humour and Good Girl Art but I kind of wanted to show off one of the pages on the inside. Spoofs on Marilyn Monroe, Betty Grable and Lauren Bacall can't be denied, especially when you got Humphrey himself trying to Bogart the panels.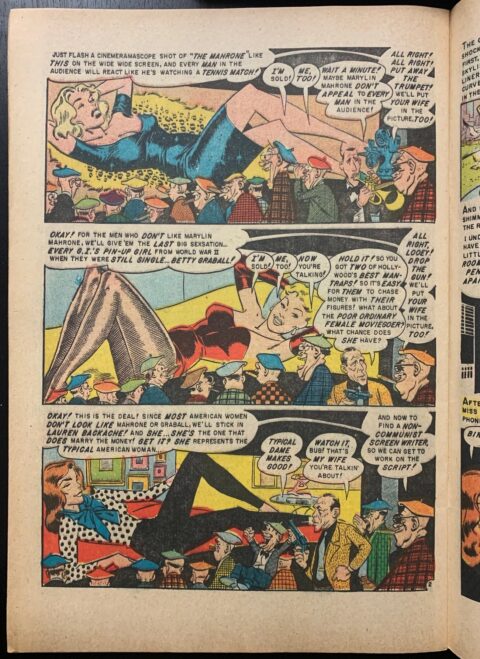 The internationalcollectiblesexchange weekly eBay auction always gives up some interesting results and revelations. This week an unassuming CGC 4.0 restored copy of Detective Comics #99 sold for $404.99 USD, instantly more than doubling the previous restored record of $192. I should probably add the interesting context: there have only been two GPA recorded sales of a restored Detective Comics #99, the last one being the CGC 5.5 that got $192 back in 2008. As a matter of fact, there has only been one copy of this book sold over the last 90 days, a blue label CGC 5.0 that got $646 USD. We sometimes take these later Big Logo Detectives for granted but as you can see from the sales data these things are very very scarce, this was a bargain for the buyer.