Two weeks without a Comic Culture podcast; catching Covid will do that to you. Chris looks for any excuse to avoid me as it is, imagine his luck when I came down with the thing. I'm feeling better and think we'll be able to put something together for this week, if Chris would return my calls…
Two weeks back I hosted a distinguished group of gentlemen at the warehouse. Ivan Kocmarek, Jim Finlay, Peter Hansen and myself met to talk Maple Leaf comics. Maple Leaf was the Vancouver publisher of those great World War II Canadian comics known as Canadian Whites and or as WECA books (War Exchange Conservation Act). The picture you're looking at is very impressive: that's 35 unique Maple Leafs all ungraded and all on one table. Each of us had to bring a few of our own copies to make this picture possible. We did a little horse-trading after this pic as Peter and Jim brought a bunch of doubles. Of the four major publishers from the WECA era, Anglo American (Toronto), Bell Features (Toronto), Educational Projects (Montreal), and Maple Leaf (Vancouver), I'd say the Maple Leaf set is the hardest set to get, they are just sooooo not around.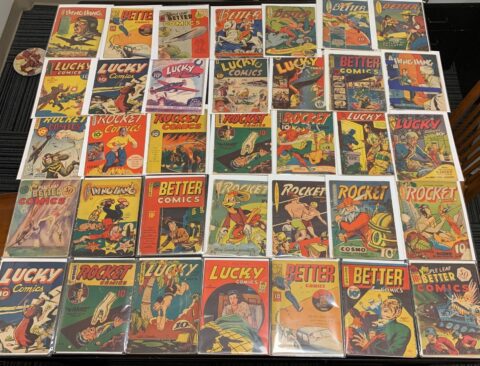 The cover of the week goes to Superman #269. I remember this cover from the year I did Covered 365: it's got great aesthetics, simplicity and visual impact, makes you want to open it up to see what all the commotion is all about.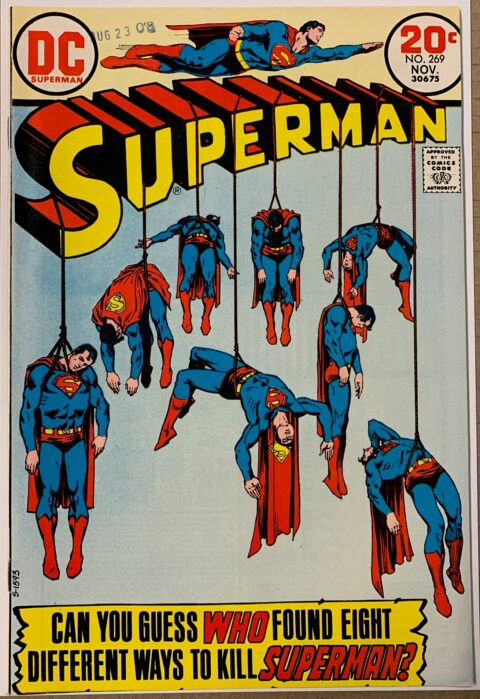 World's Finest #72 had this nice in-house ad for Jimmy Olsen #1. DC Comics gave the launch some good fanfare and I'm sure they must have been happy with their decision to go with the title: Jimmy Olsen had a massive run lasting 20 years and 163 issues. I've owned two or three of these over the years and each time I did not respect it for the tough little book that it is. I'd always be in such a hurry to sell this and looking back at it now I'm not sure why; the Superman universe has a massive collectors base and this book is a must for so many Superman fans.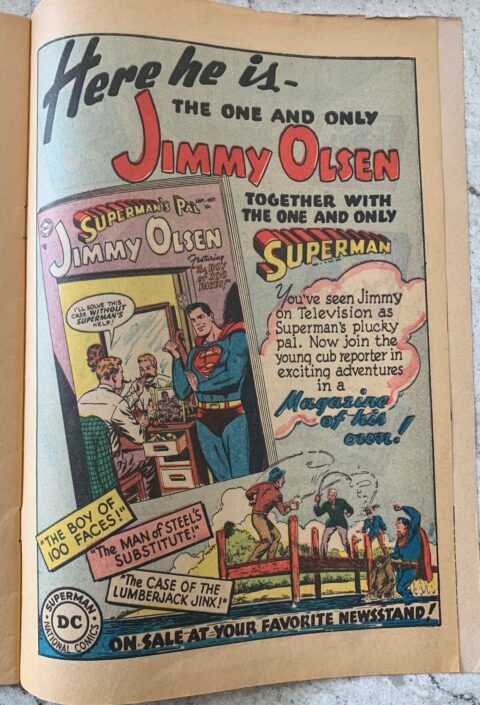 My save of the week is this little run of Marvel's Fun and Games #1 to #13. It's funny that we were discussing filled-in puzzles a week or two ago and here we have a very under-the-radar late Bronze Age marvel title devoted to filling in puzzles. I'm not sure what there would get on the market but I honestly don't want to find out; I think I'll nestle them into the PC (personal collection) once I negotiate a price with the consignor. In other words I may be running these after all.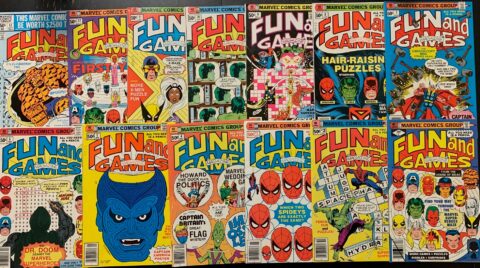 Our internationalcollectiblesexchange weekly eBay auction chalked up another week last night and I'd like to draw your attention to that nice complete set of Batman Long Halloween which sold for $141 USD. We've probably sold 200 Long Halloween graphic novels over the years and I was interested to see if there would be a market for the original set. This is one of those sets where its really no use owning a #1: Long Halloween #1 on its own almost does not make sense, still the graphic novel format is the preferred consumption method for this series and I was pleasantly surprised with what I thought was a respectible if not strong result.