Apologies for missing the Comic Culture podcast last week: I've been feeling under the weather but hope to recover for this week's show.
This past week we heard the news of that Mile High copy of Superman #1 graded CGC 8.0 sell for a staggering $5.3 million. Let this be a lesson to you if you listen to my take on the market because for the last 14 years on this site I've been telling anyone who would listen that Superman #1 is overalued. Star Wars #1 (the 35 cents), Superman #1, when you're wrong then you're wrong. Let's see if I'll be wrong about my prediction earlier in the year where I call for more seven-figure sales in 2022 than in all the previous years combined. I have a ways to go as there were 8 recorded in 2021 alone. Here's the running total.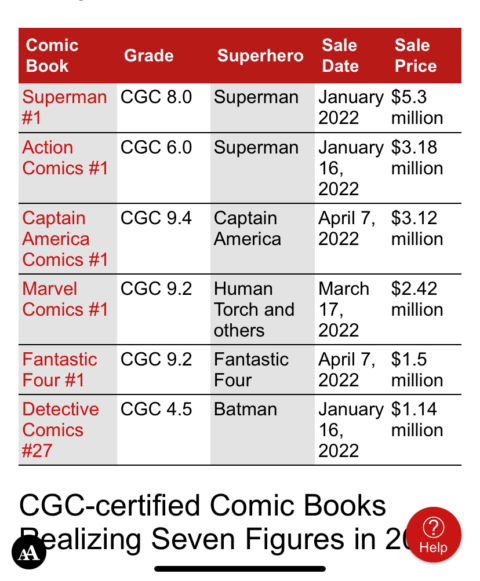 It's obvious that I'll be running into some great covers every week as I sift through hundreds of old comics that are destined for our weekly eBay auction. I'll often change my mnd several times as my work progresses. This week I looked at a gorgeous stack of Joe Kubert Sgt. Rock books but went on to add others to my list ahead of those. In the end, I went back to Our Army At War #199: striking!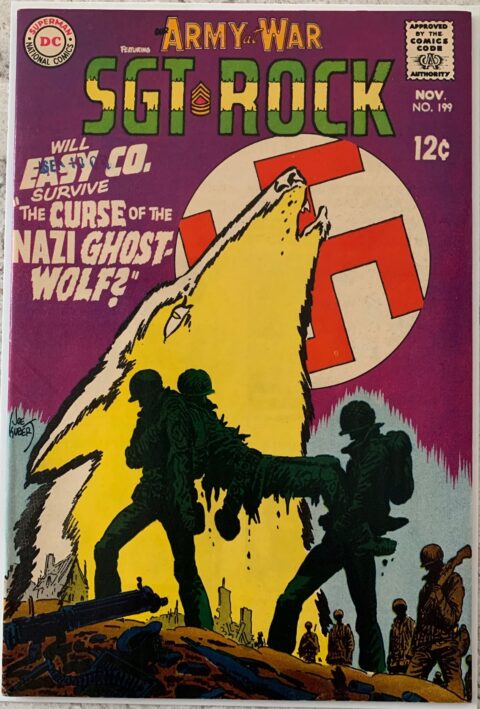 If things like this keep turning up I'm going to have to start a new feature called Loser of the Week. Check out young Biff as he tries to find a lighter for his lady Suzie: while he's playing pocket pool Slick Rick slides over and whips his out. The best part is the last scene where Biff starts off with "Hey!" I thought it was going to be "Hey, what are you doing moving in on my girl you arsonist!" Instead, Biff asks where he can get a lighter like that? Suzie meanwhile can't believe her luck, "what a man".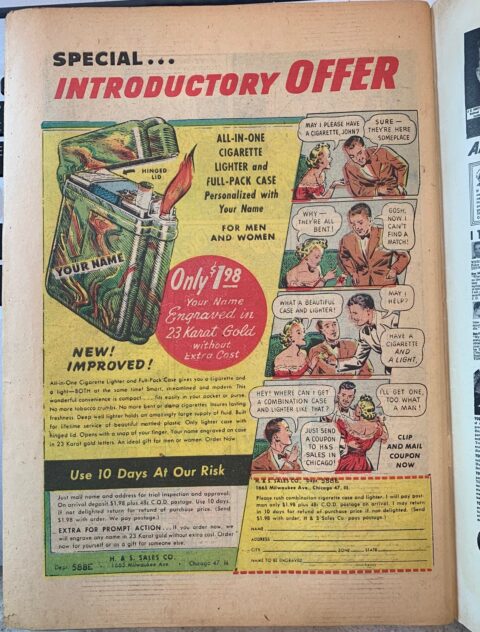 You forget sometimes how much craft those old-school guys used to put into their art. Check out this two-page spread by Al Williamson: so much to process, fantastic stuff. From EC's Incredible Science Fiction #32.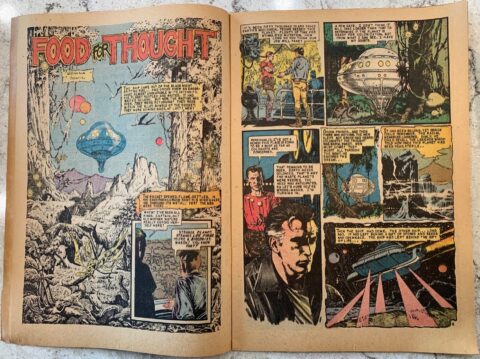 Our internationalcollectiblesexchange weekly eBay auction closed another session last night. A CGC 9.2 Iron Man and Sub-Mariner #1 sold for $1175, beating the last sale recorded earlier this month. It always puzzled me why this book gets so little love relative to say, Iron Man #1. I mean the Iron Man #1 at 9.2 is worth over three times more than this book yet this book predates it: I thought runs didn't matter?