I was talking to a few comic heads and the consensus seems to be that most of the latest Heritage lots went a little light. I know one guy that had a bunch of stuff in the auction and he was disappointed with the results. Captain America #1, Fantastic Four #1, Hulk #181 and a few others will make headlines but there was a lot in the middle that didn't meet expectations. I'll say that when expectations are that each new auction sets new records then we need these expectations to be shattered. The is the market keeping it real and rewarding the stuff that deserves rewarding.
I had so many great covers to choose from in my eBay auction pile this week but World's Finest #6 won the day because I couldn't stop looking at it. This is the summer of 1942 and America is fresh into the war: hoakie covers would have to wait as DC focuses on the heroes rallying behind the flag and supporting the fighting forces.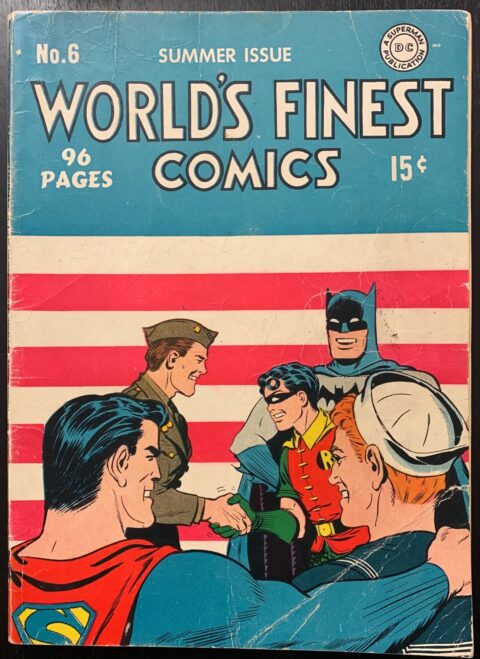 The ad of the week comes from Showcase #32 featuring Aquaman. It's June 1961 and Comics are still 10 cents: they've been 10 cents ever since comics first started being a thing, this is the first real increase in comic book prices ever and it came in at a whopping 20%. We're starting to see some inflation pressures recently and as a kid that grew up through those late 70s and early 80s high inflation periods I can tell you it is not a good thing. Still, I love the ad, it is so early 1960s, invokes a bit of a beatnik vibe.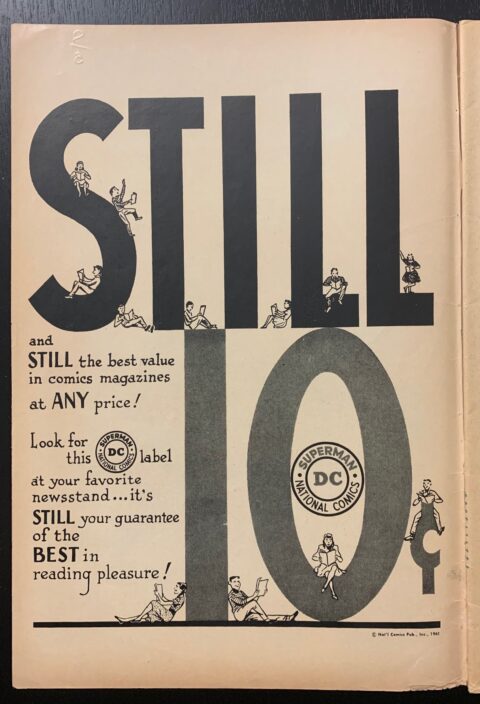 The Pre-Code Horror covers get all the hype and they drive the value of those books more and more. Well have a look at the splash of the week; it is just plain nasty, I've never seen this splash before and when I first saw it I was glad the comics code came in: look at the guy's face in the top panel, and the text… From EC's Shock Suspenstories #15. Damn!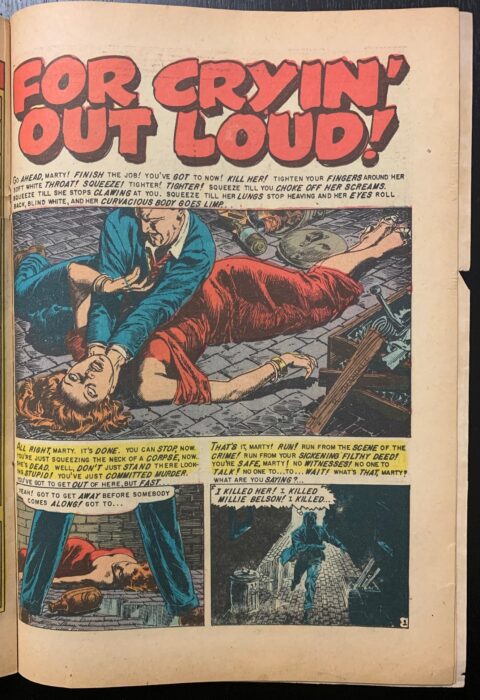 This page comes from Detective Comics #261. In 1957 Dell Comics were probably the best-selling comics on the market and they were full of these puzzles and games. I've never seen puzzles like this in DCs from this era, perhaps it was an attempt to compete with Dell? Anyway, I'm glad our friend (or friends, as I'm sure this book passed through many hands) were too enthralled with the story to notice this page.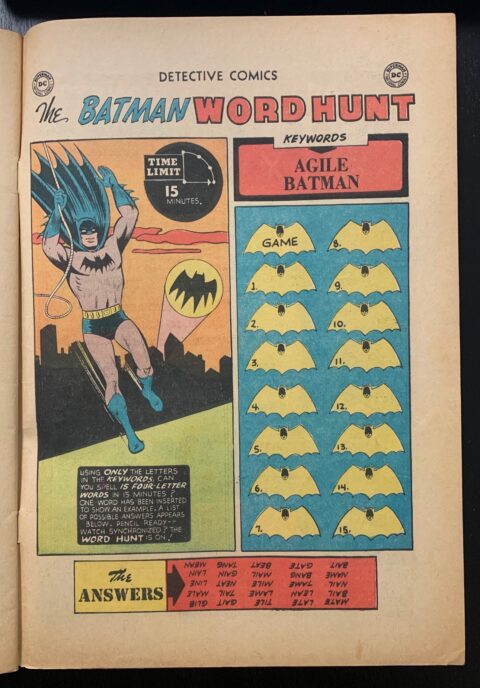 Our internationalcollectiblesexchange weekly eBay auction wrapped up another session last night and I was jealous of the winner of this little run of Adventure Comics #428 to #430 featuring the first appearance of the Black Orchid. The winner stole this at $33.88 USD.