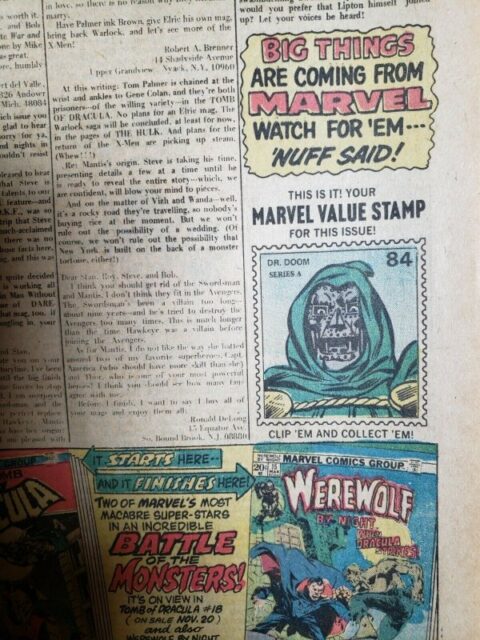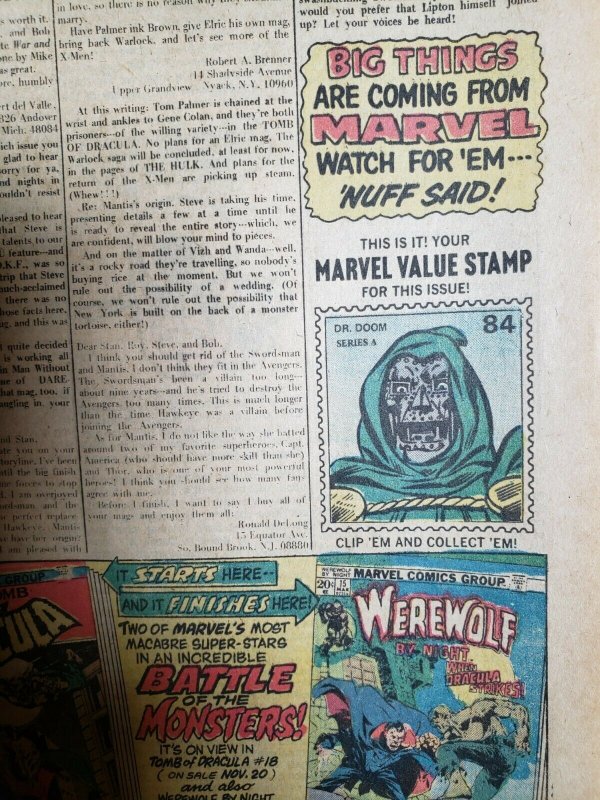 I was getting some books ready for the showcases in the back of the store and was doing my thing of checking for completeness, assigning a grade and noting any pertinent comments that the prospective buyer should be aware of. It hit me that there are hardly any collectors that come in and buy from our showcases that actually ask whether they can take the book out of the bag and have a look for themselves, I'd say maybe one in ten guys will ask if they can take the book out of the bag, most don't even ask to see the back cover. I doubt they will ever open that bag and board, that book will be sold years later with the tape I put on it undisturbed.
Back in the day we always opened books up before we bought them, I still do. Are people more trusting today? Has the industry cleaned itself up and rid itself of the shysters? Or is it just a hard thing to master and it's easier to assume what I write on the backing board is true?
Like I said above, I always ask to take the book out of its bag and board. I always ask, never assume, and if the dealer will not let me I will walk away.
There is a certain ceremony to the whole thing, I make sure my hands are dry and clean, I make sure to take the tape cleanly off the bag before sliding the book out and if I don't like the snugness of the bag and board I always give everything back to the dealer for him to put back in when I'm done looking.
It's pretty exciting looking through an old comic, there is a lifetime of built-up knowledge I subconsciously tap into as I cup that book in my left hand, turning it over carefully to access the back cover, I'd hold it close to my nose looking for a scent of mould, my eagle eyes looking for dings, creases, tears or anything that doesn't look like it should be there factoring in the grade and price the book is presented to me at. I can just tell by the feel of the paper, is there gloss, are the pages supple to the tough, are the pages white or are they tanning, are the staples firmly affixed to the cover and to the centrefold.
My mind adjusts to the age of the book, to the publisher, to the issue number even. For those mid-70s Marvels, I instinctively go to the Marvel Value Stamp page, I'm not scared away if I see those printer sheared off pages in the Timelys during World War II, those protruding staples on many of the giant size issues and annuals. I count the pages, 8 to the center on the regular books or 12 or 16 to the center for the Golden Age stuff.
There are so many small things, littles nuances to assessing a book's grade. With Dells you have to check for puzzles etc, is there pre-Marvel chipping? Superior Comics from the early 50s have notoriously bad page quality, seeing a White Pager would get my attention.
Not all grades are created equal, give me a high gloss white page 8.0 over a tanning off colour 8.5 any day.
I have no fear when I look through a book, a book is like a dog that way, it will smell your fear, its paper will stain to your sweat and tear to your jerky nervous movements. Hold that book with care and with confidence, it will sense and it will comply.
How will it be when we start going back to shows? Will dealers allow us to open the books up and have a look inside? today things are different, a 0.5 grade decrease could mean a lot of money lost for that dealer and things are so expensive generally that I could see them being more reluctant than they were in the past. And having a few of us walk away may not be that big a deal to them, I said earlier that nine out of ten of my customers never ask to open the books up.
Comics may be like dogs but dealers are more like plumbers or electricians, they don't like when another plumber or electrician inspects and critiques their work, in this case grading a comic.
I hope you still open the book up before you buy it, if you don't then you should start, the more books you open up the better you will get and getting that all-important feel as to whether this is a good buy or not, don't be afraid, comics don't bite.
I'll tell you something that bit hard last night was our weekly internationalcollectiblesexchange auction on eBay. We offered up some very high-grade comics and posted that we felt they had a good chance at a CGC 9.8 grade. Near perfect and raw is what these books are. The thing with CGC is that it will take well over half a year to get these things back so we are trying to see how the market takes to these raw potential CGC 9.8s. We listed a near-perfect Thor #338, at CGC 9.8 they get around $200, at 9.6 they get around $100. Our copy fetched $51. I checked eBay listings and saw that a copy advertised as High Grade sold for $19.99 as a Buy it Now. I think our first salvo went well, stunning copy, Advantage Buyer!