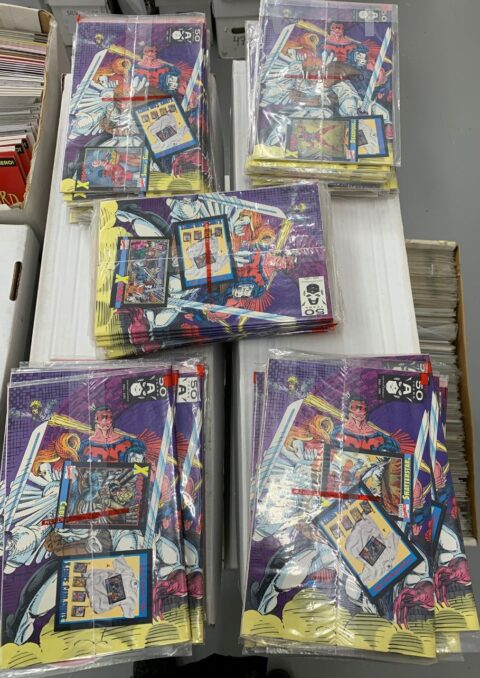 Let's start with addressing the continued craziness that is the hot comic book market, things are moving so fast that January 2021 sales on GPA are no longer valid. It used to be when I was buying comics I'd start with the GPA values and negotiate from there. People won't do that anymore and for good reason. I just agreed to a deal to buy 10 CGC graded comics for approximately $85,000 USD, the thing is when I was working on the list I was "reading the GPS tea leaves" and coming up with about $80,000 GPA value and hoped to secure them in the $70,000 range (these are great books and I knew I had to step up). It turns out very recent sales not yet on GPA were well above the numbers I came up with. In the end, when we both agreed on a price and he left I sat there and thought, what the heck am I doing! The fear though for a business like mine is not having any quality stuff, you're only as good as you're current stock so we just got a little better. I'll share the pick-ups with you once the exchange happens.
This past week at the warehouse I dug out 12 sets of the X-Force #1s with the collecting cards still in the sealed bags. These are the ones with the hot Deadpool card that went crazy online a couple of months ago. I've been looking for these since the whole Deadpool card blew up in value a couple of months ago. Prices have dropped to sane levels so I'm a little late to the party. I think I'll have to list these as sets, packaging up the Deadpool, Cable, X-Force, Shatterstar and Sunspot and Gideon, my thinking is that if I just sell the ones with the Deadpool cards it will be tougher to sell the rest.
I've also noticed a creeping housekeeping issue developing at the warehouse. I always seem to be in a rush running over to the warehouse to get some stuff done, to dig out a new batch for books for listing on bigbcomics.com, to dig out a new batch of comics for sending down to CGC for grading, to run to see if we have a book in there that just popped online – last week it was West Coast Avengers #45 with the White Vision and sadly we didn't have any, to shoulder roll in with supplies that we can't fit at the shop on Upper James, to meet up with Chris to record the Comic Culture podcast – good luck getting Chris to help me tidy the place up. The point is I'm getting sloppy and starting to leave a mess behind, it's one of those creeping messes that you may barely notice after one week, just one box set to the side or just one little pile put on top of somewhere where it does not belong to get to later. Fast forward a couple of months and I see the error in my ways, this week I'll tidy and tighten things up. Maybe after a couple of swigs of Proper 12, Chris will give me a helping hand?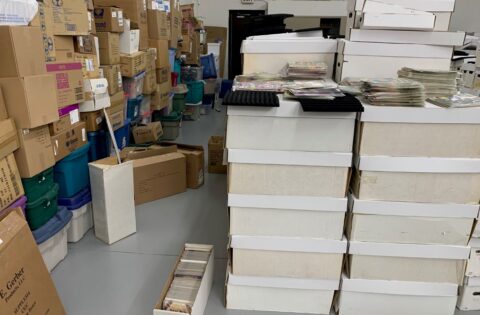 Speaking of CGC I have to stop making and planning on assumptions. I've had some good luck with recent submissions but I've also had some disasters, case in point my beautiful copies of Amazing Spider-Man #210 I sent down as pre-screens. Check out those rejections. The error I made was that I pre-screened them at 9.8 when I should have pre-screened at 9.4 since even at 9.4 they are well worth pre-screening. My thought was that if I pre-screen at 9.8 they will give me a few but if I pre-screen at 9.4 I'll just get 9.4s and maybe a couple of 9.6s, a cheeky move that cost me. I'll just let CGC do their job and put this one on me and learn my lesson. This could be a lesson in ambitious grading or just being too ambitious (read greedy), I'll take it as a lesson in both.